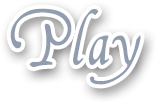 Asian Interlude
My boyfriend has always had a thing for Asian women. They really are so graceful and petite. He loved their doll like appearance and he marveled how they'd be able to take a large cock, he's around nine inches. Many of them seem to be around five feet tall and a hundred pounds, if that, how could they take a big, throbbing cock like his? He asked about this so many times as we fucked, the petite girls, their straight black hair, dark eyes, demure nature. I was beginning to think him outright asking for a threesome with one was right around the corner. But we didn't know any Asian girls.
I decided for his upcoming birthday to treat him. I spent weeks looking for Asian escorts and I knew he'd love the one I found. She was everything he wanted and then some. Tiny, delicate, very feminine. I'd seen her site online and contacted her about the birthday threesome. He'd been with an Asian girl years before and it had left a big impression on him and I knew he wanted to relive it. I talked to her on the phone and it was all set.
I'd made us a beautiful dinner and after we'd eaten he knew he was going to get some birthday sex, but he had no idea what kind. I said I'd arranged a surprise for us and he looked like a kid on Christmas morning, his eyes lit up so much. A moment later there was a knock at the door and this lovely Asian girl was there and I let her in and she actually bowed before him and he loved it. She knelt down on the floor in front of him and reached up and took out his cock and it looked even bigger in her hands since they were so tiny. He leaned back and just enjoyed her cock sucking.
I was starting to get turned on watching and I undressed myself and then helped her off with her clothes. She was like a doll she was so delicate. I introduced her to him and she greeted him and then continued on with her cock sucking. He then laid back on the sofa and she straddled him. He was so big in comparison and she was barely able to take in his huge cock, but she somehow managed. I sat on a chair across from them and masturbated watching them and he beckoned me over to sit on his face while the tiny Asian girl rode his cock and he soon came inside of her. He licked my pussy and had me so wet as he sucked my clit.
He wanted to watch the two of us together, and he got in the chair and it was my turn to lay back on the sofa and she started to lick my pussy and she knew what she was doing for sure. I guess when you're an escort, you get lots of experience at all things sexual and she really was driving me wild with that tongue of hers and I came explosively all over her face. It wasn't long after she left and he thanked me for his gift, he'd been craving Asian pussy for far too long.