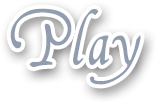 The Sounds Of Sex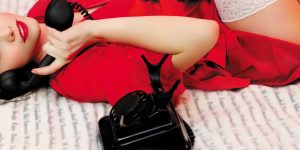 Some guys that call up phone sex lines are obviously very auditory. They like the sounds and the talking and the breathing and the moaning. I can think of one client that used to call and all he'd say was, "moan for me". He was an easy call in one way, difficult in another, as in no, I didn't have to talk or spin a fantasy, but moaning and breathing in a strange and not normal manner was hard to maintain and you'd honestly feel lightheaded from doing that. I recall on a nearly twenty minute call once, I nearly passed out.
Then you get the phone sex callers that are into blow job sounds and want you to suck on a toy for fifteen minutes. Again, you get the same type of jaw and mouth fatigue you can on an actual blow job doing that, and it can be tiring in a way people do not even comprehend. The sucking and especially the ones that want gagging sounds, you are trying hard to not gag enough to actually throw up as you're ramming that toy down your throat, yet you want to please them enough that of course they cum from it and get be really turned on.
Then you get the callers that are calling up and want to hear wet pussy sounds, so you do your best to simulate the sounds that will get them off and get them to blow a mighty load for you as you're talking naughty to them at the same time. Guys call up for all different kinds of phone sex, sounds are just one sort of thing that some are into. It turns them on to hear the sounds just like they are there getting their dick sucked and going wild as they fuck you. Sex must be a different experience for deaf people, well, I guess deaf people could get aroused with cam or cyber sex, but phone sex, yeah, that wouldn't be happening for them. So sloppy blow job sounds for them, sadly.