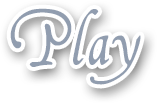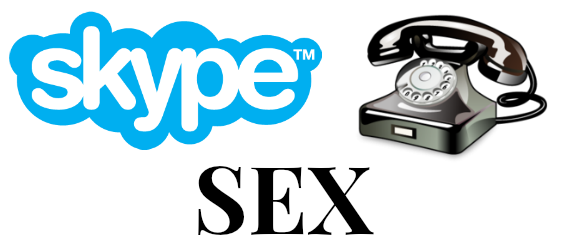 Some phone sex callers prefer to talk over Yahoo Messenger or Skype rather than an actual phone, I have no problem with that and am happy to accommodate such clients. Once in a while a client will ask if I will watch them during our conversation, while not a fan of that if they really want it I will. On my personal phone sex calls guys often ask if we can use Skype, and I'm not watching that, as I prefer a real phone, but for business calls, the clients needs are paramount.
Lots of guys into Skype phone sex like the idea of having both hands free to masturbate with, some just use the computer mic, others I've watched on cam have headsets on and look like airline pilots, hey, if it works for you, that's all that matters! One of my callers I watch on cam wears a ski mask, lol, people can be so paranoid it's hilarious, but if that's what makes you feel comfortable, go right ahead. People have different comfort levels I've found and you just have to allow for people's quirks.
I've often wondered if the inventors of Skype had any idea that so many people using their invention would be using it for masturbation enhancement and watching others and ones showing off on cam as they masturbated, I kind of doubt it, yet I'd bet a high percentage of ones using Skype are using it for some sort of sexual purpose. So if Skype phone sex is what you are looking for, I can certainly accommodate you!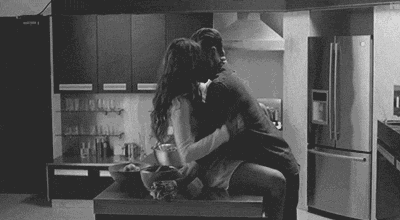 I get a fair number of deliveries from Amazon.ca, since I find shopping online so much more convenient than going to actual stores. There's been a new delivery guy on the route and he's been the one to deliver the boxes the last few times and I must admit, he's a hot one. He's in college and doing this part time to earn money for school. I've been drooling over his young self since I first laid eyes on him a few months ago.
I was masturbating the other night and all of a sudden who appears in my fantasy but this young delivery guy, I invite him in and ask if he'd like a drink since the boxes he was carrying were a bit large and heavy for just one guy to be carrying in and he gratefully accepts and we start to chit chat and all of a sudden I get up and start massaging his shoulders in my fantasy and asking him if that relieved any of the soreness he must surely have from lugging around those big, heavy boxes all day to people's homes. He said yes and I look down and there's a huge bulge growing in his pants. I am rubbing my clit with my eyes closed picturing that young cock as I unzip him and take it out and marvel at its size as I peel off my dress and straddle him right on the chair he's sitting on.
I sink down onto his hard, young cock and start to ride him and kiss him passionately and push my tits in his face and offer him my nipple to suck on, which he gratefully accepts. He picks me up and lifts me to the counter and starts to fuck me hard and fast, my legs wrapped around him as he buries that cock in my shaved cunt and I feel his balls slapping against me and getting all wet from my juices. We fuck fast and furiously right there and he soon cums into my pussy. We catch our breath and he soon leaves, but I know I will be seeing more of him soon when I get more packages delivered!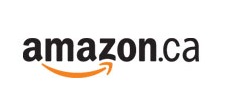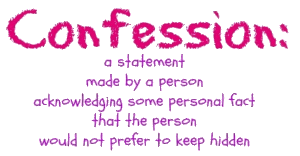 Some would ask why would a gay man be calling a female phone sex operator? That is a good question, but after many years as an operator, I think I can understand it somewhat. Some people have no one to talk to about private things. They may come from a religious family where being gay is just not an option and ones that proclaim they are gay are viewed as sick and sinners and they could never tell this to their families or some of their friends if they too are conservative and view homosexuality as some sort of sickness.
I cannot even count over the years how many men have called and confessed they had same sex experiences and had never told another living soul and it was a great relief to be able to tell someone, in all the gory details, what went on and how much they enjoyed it and have thought back on it. Many will relate experiences that happened decades ago that they have been carrying with themselves all these years and not shared because they worried how ones might react and that it would come back to haunt them. Not just ones with same sex experiences either, but some callers that have done things that may not be exactly legal shall we say and have never told anyone what they did and it's a great relief to share that with someone neutral.
So many will talk about fantasies and ask me if it makes them gay, or do I think they are gay or bi. Sometimes I do think they are, but living in denial of sorts. It's very difficult for most of them. One wants me to play mommy that is accepting of him sucking cock, since in real life he knows his mommy wouldn't be accepting of such a thing, so at least in his fantasy it's a way for him to work through it. Sexual confessions work in many different ways, and I am happy to listen to your secrets and concerns.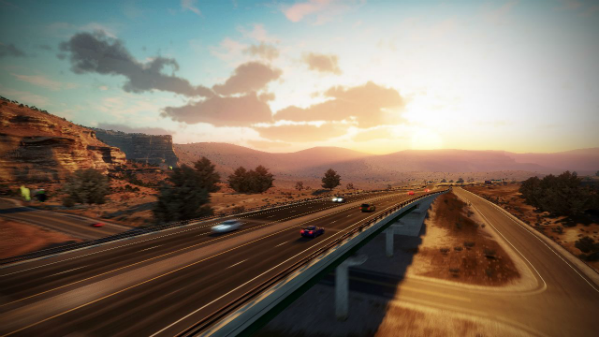 When I was younger, in my teens, I had a very good friend and sometimes we fooled around a little bit as well. Masturbating together and even touching each other and kissing. One summer she and her family invited me to their cabin, which was a few hours drive away. She and I were in the backseat and her father was driving and her mom was in the passengers seat. It was a long boring drive and her mom soon fell asleep in her seat and her dad was concentrating on driving, and it was dark and we were kind of bored.
All of a sudden I felt her hand sneak over to my thigh and start going under my skirt. I looked over at her and then up at her parents and thought this was not the best idea, what if her dad looked back, or worse if her mom woke up and saw what we were doing. She just grinned and I soon felt her fingers teasing me through my panties and I was getting wet, bad idea or not. Her fingers soon were under my panties and massaging my clit. Fuck it felt good and I leaned back and opened my legs wider for her to get batter access to my cunt and I could just feel her sliding those wet fingers over my stiff little clit while her mom was asleep a foot ahead of us and her dad was concentrating on the road clueless his teenage daughter was rubbing off her friend right behind him.
I had to bite my lip to keep from moaning and I was bucking my hips up to meet her hand but had to be a bit subtle in doing so, so not to alert her parents. I could feel the orgasm welling up inside of me as her curious fingers played with my pussy and I was afraid her dad might hear that squish wetness sound, but he seemed absorbed in his driving thank goodness, and I came biting my lip hard as she fingered me right there. That sure made the trip a lot more exciting than it would otherwise have been!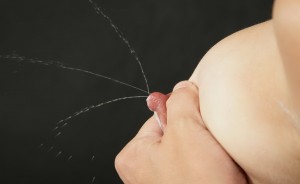 So many men have a love affair with breasts, and many also love the warm, sweet breast milk that they can nurse from. I can't even count the number of guys over the years that have asked me if I have at one point lactated. Women can begin to lactate only a few weeks into a pregnancy, it varies for all women, some do, some do not at all. One that do however, may find the new little one is fighting daddy for some of that warm milk.
Breasts full to the point of overflowing, a baby cries and that can cause them to start to leak, making wet spots on the front of the their blouse and perhaps hard ons of the guys that may be surrounding them and taking notice of it. How they want to whisk her away into a nearby room and remove that top of hers and start hungrily sucking on those full tits, squeezing them to empty the breast milk into their mouths, swallowing her essence down, like she swallows their cum. They want her to ride their cock, grinding their stiffened clit against their hard dick as her milk drips down her breasts and tummy for them to reach up and lick off and drink from.
Sex with full breasts, just aching to be milked, once they are overly full, they will leak. Would you love to be covered and sprayed with that warm milk as you are ridden and fucked? Tasting the breast milk as it dribbles down to your cock and balls and mixes with her cunt juice coating you. Opening your mouth and having her squirt some inside your mouth. Tastes yummy, doesn't it, yet another sexual elixir that comes from your lovers body for you to enjoy. So many naughty delights to be savored.