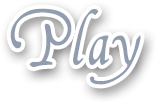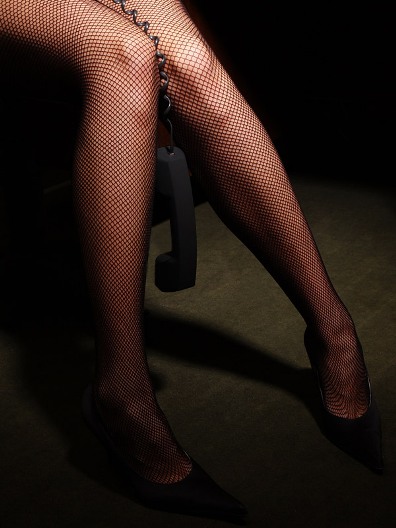 The girl that helped bring me into the phone sex world was bisexual, and she and I had phone sex a few times. It's a funny story, it happened many years ago before the internet even. I was shopping in a record store and saw this pretty girl in there quite a while looking at all these unusual records of sound effects and my curiosity got the better of me and I asked what she needed sound effects for and she looked around and said phone sex was her job.
I still didn't know what sound effects had to do with phone sex, then she explained about spanking noises and all kinds of things and how some clients liked these noises being used on calls in the background! I laughed and said I had no idea, and she asked if I'd like to go get a coffee and talk, so I had nothing better to and went. She told me all about talking on the phone to masturbating men and what it's like and I should give it a try. She gave me her number and told me to call her later that night.
I did call her up and I wasn't expecting the conversation to go down the naughty road it did. She was talking to me like she would a client to show me what it's like and all of a sudden I started to get turned on. She could hear it in my voice and breathing and we started masturbating together. It was very unexpected, but oh so very hot! So see guys, sometimes things really DO get hot for us phone girls! I bet you'd like to hear all about how she told me she'd lick my pussy if she was here with me, and the hot talk led to her helping me get in at the company she took calls from and we'd play once in a while as well, so it's all worked out quite well.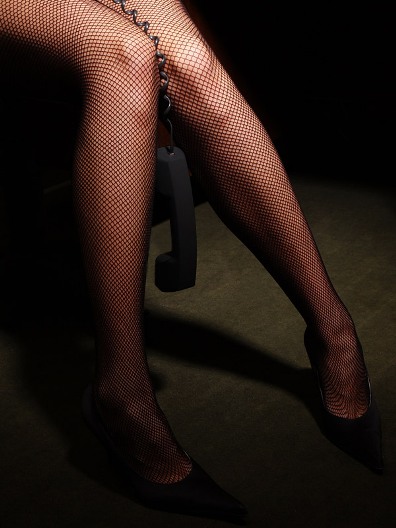 One of my favorite callers called me last night and we had a hot time. He said he was coming home soon and really needed to jerk off he was so horny, so he wanted to make sure I was available for a nice, long call and I said, yes, I was. He told me to lay down on the bed and get my favorite rabbit vibe out and lay back and lube up the tip of it and he was going to tell me just how to touch myself to drive myself wild and as usual he did a bang up job of it.
He told me how he wanted to fuck me and pin me down and shove his thick, hard cock in my cunt all the way up to the balls. He was feeling a bit naughty tonight and was being a bit more dominant than he usually is and I loved it! He was great on the phone and telling me how to position myself and what to do to get off so hard. I hadn't a doubt he'd be just as fabulous in bed if ever I got to meet him for real. He drove me wild, and I loved having this naughty secret about the two of us no one knew about. I guided him to pump his cock just as he liked and he told me how I'd submit to him and be his good little whore, which I loved. I loved being his phone slut and doing as I was told.
He was so horny, he came three times and made me cum that many for him as well. I had such an insatiable pussy, and he brought the inner slut in me out for sure. I loved draining his balls and knowing he called me to do it rather than pick up some nameless slut in a bar or something, which he could easily have done I'm sure. But he called me for his cock and I was sure to always be there for him and drain him when he needed me to. It turns me on being at his beck and call, like a good slut should be for her guy. I was his phone slut and I loved every minute of it.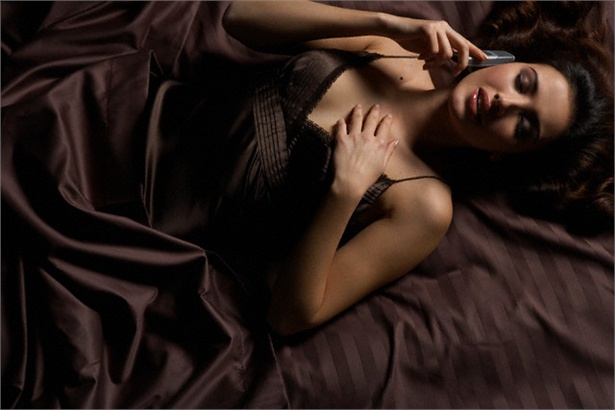 I was sitting in bed reading before going to sleep when my phone rang, it was late and I had no idea who could be calling at this hour and for what unless it was an emergency. I answered and it was the sexy intern I'd fucked in the office a few nights before. My interest was piqued. He asked what I was doing and I said just reading. He said he had a better idea and a lot more exciting one. I said, oh, what's that? Phone sex. Now I was really becoming untired!
He told me to open my legs and start by tracing my fingertips all over my pussy lips without opening them just yet, just lightly graze my nails over them. I did as he said to. I could feel myself getting wet, know he was soon going to tell me to touch my clit and finger my cunt. I told him my pussy lips were already starting to open on their own, without my fingers, the wetness from within was seeping out and they were opening like a fine orchid with my arousal. He said he was stroking his hard, teenage cock and it was so hard and thick in his hand as he rubbed it up and down and smoothed his pre cum all over the head of it with his palm.
I loved the sound of his voice and how he sounded when he masturbated, he was really turning me on and making me so wet and horny. Knowing he was just 18 turned me on so much, I loved it. He was so horny at that age. He told me to start rubbing my clit and I was already so turned on , I kept rubbing faster and faster and he told me to cum and he shot his load a few seconds later after hearing me pant for him like a bitch in heat. I couldn't wait to feel his young cock inside me again, it really drove me crazy!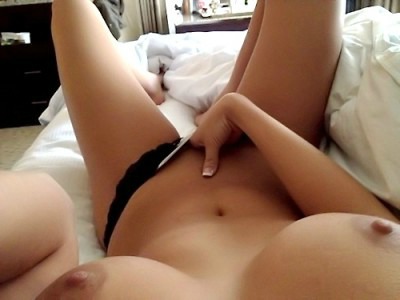 Some women that do phone sex as their job really are nymphos, but you likely thought that was the case already, right? It's true. We are addicted to cumming and those of us that have partners, well, in many cases they simply cannot keep up with our demands for sex, so masturbation has to do, and it's always nicer to share your orgasm with someone and talk on the phone than have to go it alone. I hate masturbating alone.
I usually need to cum at least five times a day, or else I start to squirm in my seat. My husband is sadly now over forty, and you know that saying on the little blue pill commercials, forty percent of men over forty suffer from erectile difficulties, well that's the group he's in and boy, for him to get it up, takes pills, and a lot of patience. I'm frankly sick of it and have had a young lover on the side now for several months, but I can't always see him when I want. He's in college and has a busy schedule and I can't always get away, so I figured phone sex would tide me over until we got to play.
I've pretty much given up on my husband coming around much, and am considering mentioning the possibility of a cuckold relationship, that way I wouldn't have to keep it hidden and it might work out for the best. I will have to see if things come to that point, but right now my college age lover has been doing a pretty good job of satisfying my pussy, just not nearly as often as I'd like. So the callers that call up here keep me pretty busy with my hand down my panties and wet a lot of the time. No problems getting lubricated here, I'm practically always damp down there, it's even been a problem a few times at inopportune moments! So why not give me a call and let's get off together, tonight.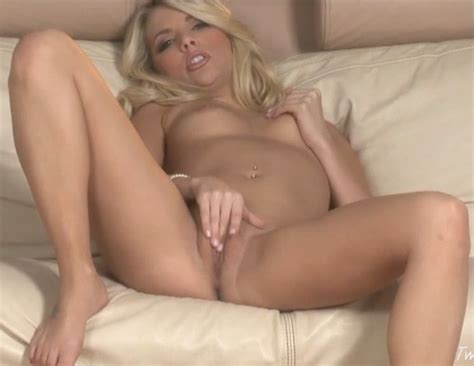 Some people think girls do not get as horny as boys, and of course for some, that may be true. It depends on the person and their particular hormone levels, some are naturally high and others lower. For ones with a higher sex drive, they masturbate as much if not more so than boys their own age and girls tend to be creative in the ways they masturbate, often employing more methods than boys do depending on their mood. Guys mainly stick to the hand and pump it. Yes, there's male sex toys and some really do enjoy them, but the hand is for the most part the favorite method of guys to get off with.
Girls on the other hand not only use their fingers, but toys, electric toothbrushes, pillow humping is a favorite of many girls. Water induced orgasms in the bath or shower are usually discovered early in life for many girls and lifelong favorite ways to masturbate when we get in the shower. Rubbing ourselves against washers on the spin cycle, there's oh so many ways that girls find to entertain themselves that boys just don't seem creative enough to use on themselves.
Some gals are even able to with thigh pressure and squeezing alone able to make themselves cum, I don't think many guys can lay claim to that! Sex toys are more available now than ever before, and even very tiny bullet vibes that easily fit in your panties and fairly quiet. It used to be difficult for younger people to get their hands on toys, but now many drug stores sell some and anyone of any age can easily buy one.
Girls today are also a lot more open with experimenting with other girls than they were in generations past, and it's not unusual for teenage girls to be kissing and masturbating together. It used to be people didn't even consider girls masturbating like they did boys, but girls do get horny and they do satisfy themselves, and well they should. How can you expect anyone else to please you sexually unless you know how yourself? Take the time to explore your body and find out what feels good. How to touch, fast or slow, gentle or more firmly, toys or no toys, it's all up to you.
The good girl bad girl labels though make many girls think they shouldn't or deny it if they do. Luckily that is changing and is a lot more open than it was a few short decades ago. It's wonderful that many girls can now openly talk to their other friends about masturbation, though it's more of a rarity than it should be. Many girls talk openly about their other sexual exploits with guys, yet the solo orgasm is still pretty much hush hush and just not mentioned, though people pretty much understand this is a widespread behavior. Rub your pussies as much as you'd like, just try to be discrete about it, you don't need to do it on the mall bench, just enjoy yourself in the appropriate place and make yourself cum as much as you feel the need to.