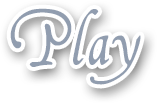 Last weekend I had a most sensual encounter with my boyfriend. He's always been a bit of a naughty type, interested in trying new things. He wondered if I might enjoy a bit of tease and denial and asked if I might be up for some light bondage and feather play. I said yes, I'd be very interested in trying that with him. The next night I came home and there were some things on the bed, silk scarves, a blindfold, some red candles, and a feather.
I undressed and got on the bed and he tied me up to the bedposts limb by limb and then slipped the blindfold on me, I could hear a match strike as the candles were lit and placed on the bedside table. I then felt the softest tickling sensation as the feather was lightly traced over my entire body, across my lips, down my breasts, my tummy, my inner thighs. It felt delicious and I was soon squirming on the bed seeking further attentions.
I then felt his hands on me running over me, grazing my inner thigh and upwards, to my pussy lips, which were now dripping. My wetness opened them without him even having to try, I then felt his fingertips grazing me lightly, making me buck upwards to him to feel him on my clit. He finally delved deeply enough to let me feel him and he rubbed up and down on it. As I was tied, my motions were somewhat limited, but he was doing a good enough job I didn't need to move much on my own. He would bring me to the brink and back again and all of a sudden, his pressure and speed increased on my clit and I knew I was about to go over the brink of pleasure and I exploded for him. He then wasted no time in going down to lap up my juices and I came yet again. It's always good to try new things!