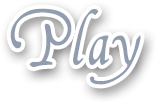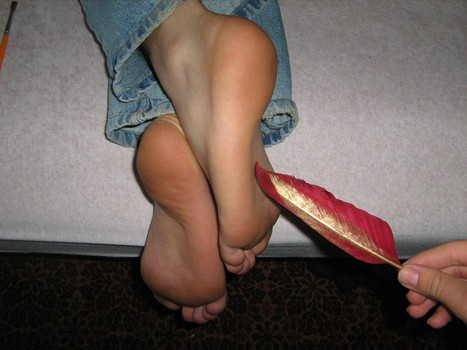 So this guy calls up last night on the phone sex line and asks me how ticklish I am. I was a bit surprised by his question, but not a lot surprises me since I took this job, I must say! I said my feet were quite ticklish and he was apparently very glad for this fact and told me to remove any socks or pantyhose I was wearing so I had bare flesh. I did and he said to start lightly raking up and down the soles of my feet with the tips of my nails.
I started to laugh, which is just what he wanted and he said to do it harder, and I started to laugh a lot harder. He was getting very aroused as I was tickling myself this way and started to ask if others had done this to me. If a boyfriend had perhaps ever tied me up and started doing this to me to the point where I was crying and couldn't take it anymore. He then even told me about foot stockades, which I'd never even heard of before he mentioned them. He told me how he liked to restrain girls and tickle them all over their bodies until they squirmed and begged for release. I could tell he was getting really turned on going on about this and his breathing was getting heavier as he was masturbating.
He told me to do it on the backs of my knees and see if that had any effect and boy, did it! I was giggling like a school girl. I felt so silly but he was having such a good time and it wasn't bad, it was kind of funny actually! I must say, he came pretty hard after all the tickling I went through. He explained that a girl losing control like that was very arousing to him, and even more so when he was the one doing the tickling, since she had no control at all over where he was tickling her and he liked to find each individual girls spot where she was most driven wild. That it drove him crazy, and he often liked to rub the head of his cock all over the bottoms of their feet at his tickle device of choice, leaving them all sticky with his precum.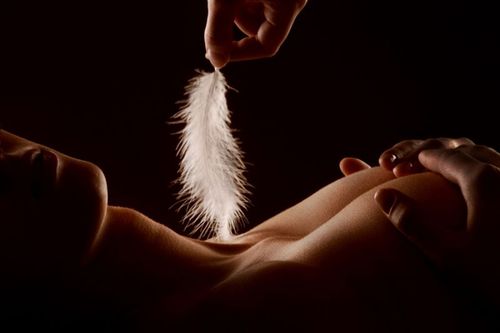 Last weekend I had a most sensual encounter with my boyfriend. He's always been a bit of a naughty type, interested in trying new things. He wondered if I might enjoy a bit of tease and denial and asked if I might be up for some light bondage and feather play. I said yes, I'd be very interested in trying that with him. The next night I came home and there were some things on the bed, silk scarves, a blindfold, some red candles, and a feather.
I undressed and got on the bed and he tied me up to the bedposts limb by limb and then slipped the blindfold on me, I could hear a match strike as the candles were lit and placed on the bedside table. I then felt the softest tickling sensation as the feather was lightly traced over my entire body, across my lips, down my breasts, my tummy, my inner thighs. It felt delicious and I was soon squirming on the bed seeking further attentions.
I then felt his hands on me running over me, grazing my inner thigh and upwards, to my pussy lips, which were now dripping. My wetness opened them without him even having to try, I then felt his fingertips grazing me lightly, making me buck upwards to him to feel him on my clit. He finally delved deeply enough to let me feel him and he rubbed up and down on it. As I was tied, my motions were somewhat limited, but he was doing a good enough job I didn't need to move much on my own. He would bring me to the brink and back again and all of a sudden, his pressure and speed increased on my clit and I knew I was about to go over the brink of pleasure and I exploded for him. He then wasted no time in going down to lap up my juices and I came yet again. It's always good to try new things!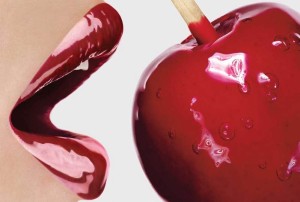 Do you like talking about young girls, you know the type, the little cocksucking Lolita's out there…Many guys do, I don't go too young, so if you see young girls and they turn you on, I understand the youthful appeal and can talk to you about your ageplay fantasy. Many of those young girls know exactly what they are doing, being little cock teasers, getting guys going they know dare not actually touch them.
They love to tease you and call themselves "Jailbait", wearing their shirts too low cut and their jeans too tight, exposing their little camel toe pussies underneath, you think they don't know the effect that has on guys? That they are innocent? They know very well what they are doing. The fact is most girls start masturbating much earlier than guys and have orgasms sooner. I won't even say how young I was when I started cumming from touching my own pussy after reading my mom's naughty erotica books I found and read in secret after school as I came and came reading the lustful scenarios inside.
The fact is, nature made our bodies ready for sex at puberty, it's only societies restrictive laws that make what is natural illegal. So ones either have to make do with masturbation, or play with ones their own age to avoid trouble for the possibly overage participant. But in your phone sex ageplay fantasies you can freely talk about giving that little Lolita cocksucker what she really wants, your cock.