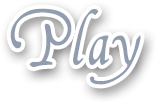 Dessert Before Dinner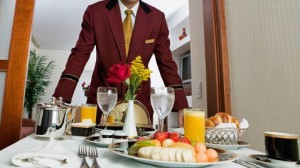 I went away for a weekend recently and the first night I was away, I got in fairly late and didn't feel like going down to the hotel dining room, so I got something sent up from room service and you wouldn't have believed the handsome young kid that delivered it. He was just turned 18, his father was the hotel manager and had gotten him the job. He looked just like someone I'd known years ago and always had the hots for and I'm a bit embarrassed to admit it, but I came onto him as soon as he rolled the little cart in the door.
I was wearing a robe after getting out of the shower and I sat on the bed and spread my legs so he got a look at my freshly shaved pussy and his cock sprung to life as soon as I did that, that was the idea obviously! I opened my robe and displayed myself to this teenage boy and his eyes widened as he took me in. He walked over to the edge of the bed and I unbuckled his belt and took out his hard cock and started stroking it as I looked into his eyes. I started licking the tip, teasing him and driving him wild, his breath getting deeper and harder as I took his shaft in my mouth and deep throated it as he fondled my breasts and pinched my nipples.
I pulled him down onto me and he kissed me passionately as I tugged his clothes off quickly, I wanted that young dick inside of me, all the way up to his young balls, and a moment later I got my wish. He sank into me and I wrapped my legs around him as he pumped that hard, young cock inside my bare pussy. Fuck he was hard as a rock, and that thick young cock spread me open as he got ready to blow inside of me as I came around his cock. Needless to say, my dinner was cold and delayed by the time I got to it, this night I got dessert before dinner…..