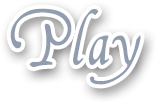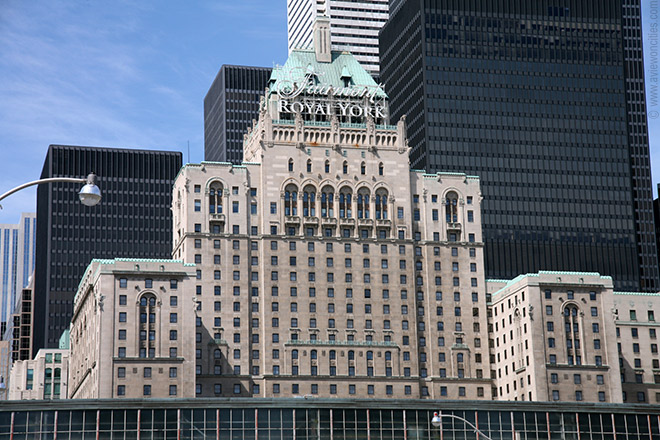 Recently I had to go to Toronto for the day and I went by train. I was seated next to a very handsome man and we chatted all the way there and got along very well, I found him not only charming, but was attracted to him and was sorry when the train got in that our little visit was over. I didn't think I'd see him again. I went about my appointments I had in town and had grossly misjudged the time I would need and I had to kill five hours at the train station waiting for my return train home.
I'd worn some very sexy stiletto heels and although they looked great, I was in no condition in them to walk around to shop or sight see. My feet were not going to take it. I had just sat down and saw the handsome man from the morning, he sat down beside me and said he'd had to change his ticket and stay the night in town, his business meeting had been extended and they needed him the next day as well. I told him about my having to wait five hours for my train and he said he was staying right across the street from Union Station at the beautiful Royal York Hotel and wouldn't I be a lot more comfortable waiting and chatting in his room and have lunch with him before returning home? I couldn't say no.
We walked across the street and went up to his room, the entire hotel is beyond gorgeous, as was his room. He called down for room service and it was there in no time flat and we had a wonderful lunch and even more wonderful conversation. It was no secret I was attracted to him, and the feeling was mutual. He leaned over and kissed me and I loved the way he kissed and smelled. Needless to say, it didn't take us long to fall into his king sized bed in that beautiful room.
He peeled my clothes off and I his, as we caressed each other and he had the most wonderful hands that touched my pussy just how I liked to be touched and he easily made me cum. He then kissed his way down my body and licked my already wet pussy and tickled my clit as he flickered his tongue all over it and I was grabbing his hair in my hand and pushing him just where I wanted him to go and again, I was soon pushed over the edge into another orgasm.
He had certainly ensured I was already pleased and primed before he even got that large cock into me. He asked me if I'd ride him and I didn't need to be asked twice. I straddled him and easily slid down onto his girthy cock and rotated my hips so my clit was grinding against his cock. My tits were bouncing and he grabbed my breasts and rubbed my nipples with his thumbs. I kept bucking against him until I came a third time and I felt his cock go off inside of me and we just lay there, panting and spent. I showered and freshened up and we had another drink and soon it was time for me to go catch my train back home. I was sure glad I'd overestimated the time I'd need, since I spent the day doing many naughty and fun things with the handsome stranger from the train.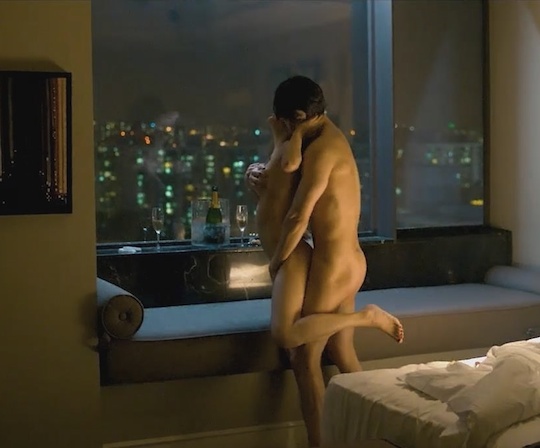 I don't have to go on any business trips often, but sometimes I do to meet with company owners that might be interested in my writing or voice over services. Not all meetings are just over the phone or by email, some clients, especially higher end ones are wanting a face to face meeting. A couple of times a year I do have to go out of town overnight or for a weekend to meet with a potential client and I then have to of course stay in a hotel. I've had some very interesting experiences in hotels over the years, many times with staff that either brought things to my room, or a manager I got to talking to and things took off from there.
Last week I had to stay overnight at a hotel a couple of hours away, and after my business meeting I went back to my room and there was a complimentary bottle of champagne and some roses. I opened the card and it was from the manager and I called the number on the bottom of the business card to thank him and he said he was still in his office and would I mind if he stopped by and said goodnight before he left for the evening? I said of course, come right up, and he was there in a few moments. I invited him in when he knocked and he said he'd noticed me the moment I walked into the lobby and he thought I was a very beautiful woman, I was very flattered and thanked him for the compliment.
I asked if he'd like a glass of the champagne and he accepted. Fast forward an hour and the champagne was gone and he was kissing me. He was an attractive man in his mid thirties and the smell of his aftershave was intoxicating and I couldn't stop kissing and touching him. We were soon nude and in bed and making passionate love for several hours, on the bed, in front of the high rise window, it was quite a magical evening. He called down for a lovely meal to be sent up and we had a veritable feast after we'd worked up such an appetite fucking all night. It was nearly dawn when he left and I showered and got dressed on no sleep to go home, but it was worth it. I need to go to hotels more often!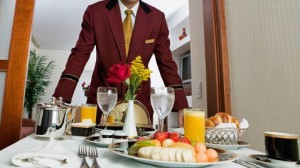 I went away for a weekend recently and the first night I was away, I got in fairly late and didn't feel like going down to the hotel dining room, so I got something sent up from room service and you wouldn't have believed the handsome young kid that delivered it. He was just turned 18, his father was the hotel manager and had gotten him the job. He looked just like someone I'd known years ago and always had the hots for and I'm a bit embarrassed to admit it, but I came onto him as soon as he rolled the little cart in the door.
I was wearing a robe after getting out of the shower and I sat on the bed and spread my legs so he got a look at my freshly shaved pussy and his cock sprung to life as soon as I did that, that was the idea obviously! I opened my robe and displayed myself to this teenage boy and his eyes widened as he took me in. He walked over to the edge of the bed and I unbuckled his belt and took out his hard cock and started stroking it as I looked into his eyes. I started licking the tip, teasing him and driving him wild, his breath getting deeper and harder as I took his shaft in my mouth and deep throated it as he fondled my breasts and pinched my nipples.
I pulled him down onto me and he kissed me passionately as I tugged his clothes off quickly, I wanted that young dick inside of me, all the way up to his young balls, and a moment later I got my wish. He sank into me and I wrapped my legs around him as he pumped that hard, young cock inside my bare pussy. Fuck he was hard as a rock, and that thick young cock spread me open as he got ready to blow inside of me as I came around his cock. Needless to say, my dinner was cold and delayed by the time I got to it, this night I got dessert before dinner…..