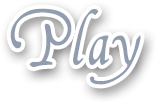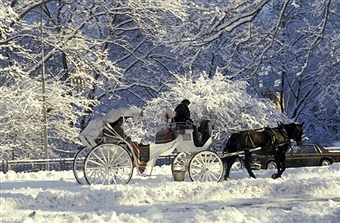 My boyfriend gave mea special treat this past weekend, he booked one of the carriage rides through the park for us. I have always loved going on them, though I've only been on a few in my life, but they are so romantic and charming. We had a nice, big blanket over us and the driver was paying attention to the steering of the carriage, so we had plenty of privacy and I was feeling romantic and it didn't take long for me to begin tostroke my boyfriend's cock under the blanket. We were kissing and wrapped all around each other, it was so sweet and romantic.
The bells that were on the horse's harness made a nice Christmasy sound as he galloped around the park and the snow covered trees were so beautiful. I soon felt my boyfriend's hand slip up under my skirt, as well and he was teasing me through my panties and I was getting wet. I spread my legs open further to give him better access to my pussy , and I could feel him touching my clit, so warm and so wet and so stiff. The driver was only a few feet in front of us and he hadn't a clue what was going on, though I doubt it would be the first time a couple was getting naughty while on a carriage ride!
We were touching each other under the blanket, trying to keep quiet so the driver wouldn't suspect anything, it was naughty and sweet at the same time. I could feel him cum on my hand, and he sped up the rubbing of my clit and I soon came as well. I bit my lip to keep from crying out and a few more turns around the park and the ride was over, it had been wonderfully romantic, I just loved it.