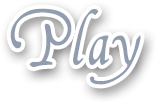 I am a cheating wife. I make no apologies for it. My husband has more important things to do apparently than make love to his wife or show me any appreciation. He's a good breadwinner and has afforded me and our teenagers a comfortable life, I'll give him that. But he has no real interest in me sexually and hasn't for many years. So I've looked elsewhere. I've not rubbed his nose in it or cheated with his friends so he might hear about, I've found other men to pay attention to me and I have a strong libido and got sick of masturbating.
The man next door is in a bit of a similar situation, his wife shut down sexually years ago and has zero interest in rekindling their relationship. So we've found comfort and companionship in one another and have fun as often as our schedules allow for. His wife is a workaholic like my husband, so they are both gone a lot and that suits me fine, it allows us time to play together and I've no complaints. He's a fantastic lover and I don't understand why his wife has abandoned him sexually, I think he's a very generous lover and I'm happy to have him service my pussy any time we can get together.
Last night we were able to have some fun, his wife was out of town on business and my husband was out of town at his brothers, and I went over to his house next door and he led me to the bedroom and he laid me out on the bed and stripped my clothes off and kissed up and down my body, teasing my pussy with his tongue and licking my clit. I was so turned on, he's the best pussy licker I've ever been with and no one gets me as wet as he does.
After he went to town on my pussy, he slid that glorious, fat, throbbing cock of his inside of me and fucked me hard. He always stretches me open, and I wrapped my legs around him all nice and tight. I had my arms wrapped around him and ran my fingers through his hair and could feel his breath on my neck as he made love to me. Soft music played in the background and with every thrust he got me closer and closer to cumming. I finally exploded and then felt a gush of his hot semen inside of me as my contractions milked him dry.
We laid in one another's arms in his marriage bed and I didn't feel the slightest bit of guilt in any way, even though I was cheating on my husband and he on his wife. Neither of us got so much as a scrap of affection from either, yet we both felt tied for various reasons not to leave. I will continue to fuck my neighbor and suck his cock and please him any time we can get some alone time together. Being a horny MILF can have its perks, that's for sure.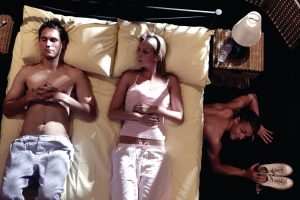 Sex can be a lot of fun, so much fun in fact that even when I'm in a relationship, that's no good reason to stop playing around with other men. I try and be discreet about it, but I just can't say no to them. I'm like a kid in a candy store, I see something that looks yummy and I want to try it, it doesn't matter that I already have other candy at home. So I just try and not be too obvious about it and things usually work out fine. Last week though, I was entertaining a new lover at home and my fiance came home early. There was no way out where my lover could escape, so he got under the bed.
I had to act like I'd gone to bed early and that's why I was in bed at all, and my fiance comes in and I act like he just woke me up when really I had cum dripping out of my pussy and my lover was naked under the bed. My boyfriend sleeps pretty soundly, so I wanted to turn the lights off and get him to sleep right away so my lover could get out. However he was feeling randy and I had to put him off and say I didn't feel well, hence going to bed early, so he gave up and went to sleep.
He was soon snoring away and I put my hand over the side of the bed to signal my lover underneath it was clear for him to make a quiet and fast getaway. He slithered out and grabbed his clothes with him and got out. My boyfriend was none the wiser but that was a bit too much of a close call for me. I thought I had plenty of time, but apparently not. I guess I'd better go to my lovers rather than entertain them here, too chancy.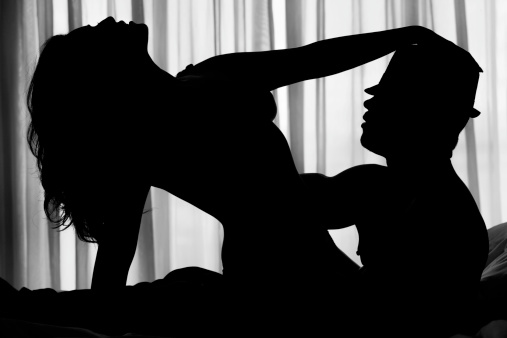 I love to fuck my boyfriend, he's married, which makes it even hotter. I'm not sure if he will leave his wife or not, but I'm having fun at the moment anyway. He's got lots of time to kill since she's a workaholic and doesn't even miss him when he's not there. He usually stops over a couple of times a week to give me a good fucking and last night it was over the top. He'd been busy himself and hadn't had time the last week to come over, so he had a weeks worth of cum built up in those balls for me.
I led him to the bedroom and I had some champagne on ice, candles lit and my pussy was very horny for him. I'd wanted to masturbate that morning in the shower, but he asked me to hold off and wait for him and it was a challenge to do so, but I managed to hold off. I was already dripping when he came over and I ordered him to get on his back on the bed and I soon straddled his face and he licked my shaved pussy until I creamed all over his face.
Then it was time to once more feel that glorious cock inside of me, it had been over a week and I was very ready for it. I slid down from his mouth and sunk down onto that thick, hard cock that was oozing pre cum and dripping for my pussy, which it slid into since I was already wet from my first orgasm. I started to ride him and grind against him and feel him stretching me open. My clit throbbing and still stiff, awaiting another orgasm. I bounced up and down on him and felt my pussy contract around him as I was going to cum yet again and as soon as I came in an explosive, loud orgasm, it triggered him and he shot his load inside of me. We fucked all night until the sun rose and the poor bastard had to go to work without any sleep, but his balls were certainly satisfied, if nothing else.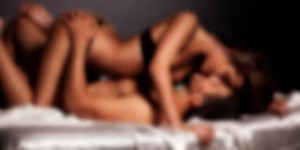 It was a family get together I had to go to and couldn't get out of when I did something I hope my boyfriend doesn't find out about. I cheated on him. I knew most of the people at this gathering, but a few I didn't know that had come along as guests. My boyfriend was out of town on business and wasn't able to attend with me, so I went alone. I caught up with the few relatives I liked, kind of ignored the rest, but there was this very good looking man there that had come with someone that was invited I didn't even know.
I wanted to find out who this handsome man was and went over to introduce myself. We hit it off instantly and talked about everything from current events to our favorite Woody Allen movies. I was very attracted to him and invited him home with me. He slipped out and my family didn't even notice we left there were so many people there. As soon as we got inside, he pushed me against the door kissing me hard and deeply. I could feel him hard against me and led him on a mad dash to the bedroom. We were undressed in a flash and on the bed writhing like animals. I felt no guilt at all fucking him in bed I fucked my boyfriend in only the night before.
I took his throbbing cock in my mouth and licked it and took it all the way back, gagging on it. Once it was fully hard, he got me on all fours and grabbed me by the hair and sunk that dick all the way into my dripping cunt. He was thick, it hurt a bit for a few minutes I was getting so stretched, but I soon became accustomed to its girth and was backing into him, wanting its full length inside of me. He groped at my tits a bit roughly and pounded my pussy mercilessly. It was kind of a rough fuck, but I was very turned on by it. He came inside of me right after I orgasmed and we lay there panting. He left soon after, there's no way my boyfriend will ever know about it, he won't know his girlfriend is a cheating slut with not a shred of guilt at fucking another man in our bed.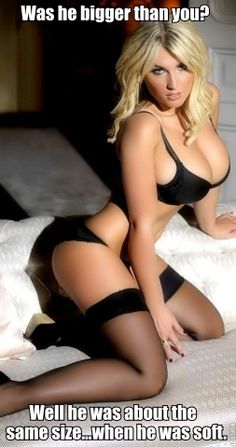 Let me start by saying, my boyfriend is a nice guy, he's good looking, intelligent, well educated, but there's just one 'little' problem. Literally. He has a small penis. He licks pussy just great, knows how to treat a lady, but I cannot even feel his cock when it goes inside of me. He knows this is his downfall with women, and he's accepted the fact that to have a relationship he's going to have to accept a cuckold situation or have no relationship at all.
I tried to be discreet with other guys I saw, then one night he insisted on licking my pussy as soon as I came in and I hadn't showered yet, so um, well, I was full of another man's cum when he went down on me and he knew it immediately from my taste and smell and it drove him fucking wild. He said he knew and he wasn't mad, that he was glad this happened and would I consider bringing my lovers home and letting him watch as they fucked me. I was a bit shocked, but soon warmed to the idea, no more telling lies and sneaking out, just be open and upfront and do it all out in the open.
I brought my lover home, who has a nine inch dick by the way, and my boyfriend was watching the whole thing sitting next to the bed and he was stroking his tiny penis with his thumb and forefinger and was going wild watching me take it doggy style right there beside him as I looked him in the eye and my lover came inside of me and as soon as he left, my boyfriend cleaned me up with his tongue and I came over and over like never before, with an intensity I'd not had with him before. It was incredible the difference in him after witnessing this with his own eyes. Cuckolding is not something I'd been into before, but I can absolutely see how this is helping our relationship.