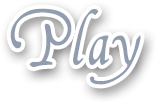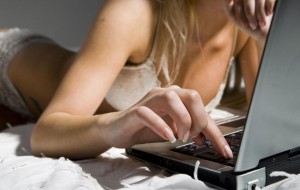 You know I have some clients I have never heard their voice. How can they be clients of a phone sex operator if I've never heard their voice you ask? Well they are what we in the business call, "silent callers". Ones that are either lacking in privacy or are simply shy, or they aren't into phone sex, but they are into cyber sex. Not everyone loves phone sex, they are intimidated by being put on the spot to talk with a stranger, which obviously I can't understand since I talk for a living, but some are that way.
They enjoy cyber sex, and I can certainly do that and for half the per minute price of a phone call. Some find the written word very exciting , ones into erotic short stories and enjoy reading things pop up in front of them, they prefer that kind of sexual interaction to phone and some girls do offer cyber and texting for reduced prices compared to calls.
I can offer the texting here on the chat box or on Yahoo or Skype if you prefer, the choice is yours. I'll write an example below, you tell me if that's something you'd like to try if cyber is your thing!
Sharon: I bet you'd love to feel my wet tongue licking up one side and down the other of that juicy cock of yours, wouldn't you…
Client: I sure would, I'm just throbbing thinking about it as I stroke my hard shaft that's leaking pre cum just for you, Sharon.
Sharon: I'd be looking deep in your eyes as I finger my shaved cunt and tease my clit as I deep throat that cock of yours, dipping my fingertip into my pussy, I bring my fingers to your cock head and smear my pussy juices all over it and lick them off…