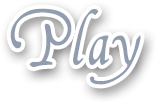 The Dressing Room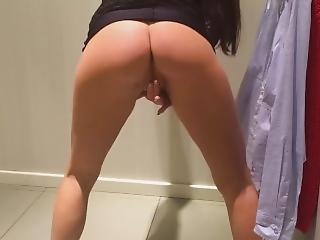 I was trying on some clothes last weekend and all of a sudden felt this wave of horniness overtake me. I didn't think I'd be able to get back home and wait until then. Traffic was bad, I knew it would take at least thirty minutes to get back home, so I thought, well, this store isn't busy, the clerk didn't seem to pay much attention to how long I'd been in here and I did bring in a few outfits to try on. I was feeling so horny, and I didn't even just want a quickie, I called my boyfriend from the dressing room.
He couldn't believe I was actually calling him for phone sex right in the dressing room, but I said I wanted to hear him talk me through an orgasm and how much I love it, and I wanted to meet later tonight to fuck, but I needed to cum right now, and there was a little chair in the corner of the dressing room, and I was going to sit on the edge of it and play with my pussy no matter what. He laughed and said he'd help me out. So he started telling me how he'd start by licking my pussy and tease my clit with his warm, wet tongue as he licked me and slid two fingers inside of me.
I was trying hard not to moan too loudly, as I was afraid a clerk might come in and see what was going on, so I bit my lip to keep from crying out. He was usual was fantastic at telling me how he'd not only lick me, but fuck me and have me suck the juices after he fucked me off of his cock and be his little submissive bitch and do as he told me to do. I get so turned on how he touches me and makes love to me, and he's just as talented on the phone. I could feel my orgasm welling up inside of me and was nervous when I heard someone walk by, but they went down to another changing room and I could hear hangers rattling and stuff, I knew they were none the wiser for my naughty activities as I masturbated and had fantastic phone sex with my boyfriend a few change rooms down from them.