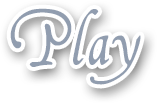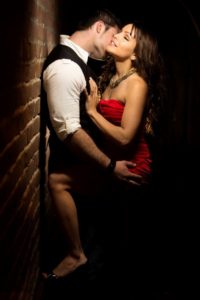 I hardly ever go to bars, it's just not my sort of environment, but when a couple of girlfriends of mine dragged me out to a new hotspot that had a band playing they wanted to see, I decided to go, I hadn't been to a club in a few years and getting out might do me some good, so I went with them.
We arrived and were seated not that far from the stage and ordered our refreshments, I love pina coladas, so I ordered an extra large one of them with a wedge of pineapple in it. The band was ok, the lead singer was very attractive and I was giving him a good going over with my eyes the whole time he was on stage. He had a nice voice and the songs were ok. After the performance was over though, I thought we'd be headed out and got up to go, but my friends had wandered off to mingle and the lead singer came over and introduced himself to me and asked if I'd like the music, I said yes, but I thought I'd best be going now. He asked me backstage to talk for a few minutes, so I agreed.
We actually stepped outside, because even with the club air conditioning on it was stuffy. We stepped into the night air and he said he found me very attractive and he pressed me against the wall and kissed me and he was a good kisser. I let myself go and really kissed him back and I soon felt his hand up under my dress and I didn't stop him, I felt like a bit of a slut, but I just wanted to see how far this would go.I could feel his fingers slip into my panties and tease my clit and I was already wet when he touched me.
He rubbed my clit in little, tiny circles and it felt great, I reached over and got his cock out of his pants and started to jerk his cock off, I couldn't believe I'd just met this man and we were already getting each other off like this. The alley was nearly dark, no one could see us and we were pleasing each other with our very busy hands and I soon came and he did as well. He gave me his card, but I doubt I'll ever see him again, it was just one of those spur of the moment things!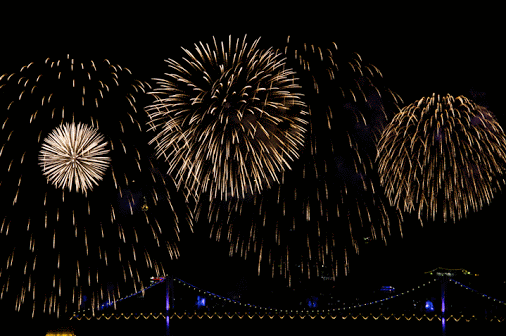 The other day was Canada Day here, as I am Canadian and it was on July the first, and I know you Americans have your fourth of July today. Well as part of the Canada Day festivities my boyfriend and I went to a park and watched a fireworks display. It was a large park with quite a large amount of people in attendance and a lengthy show of the fireworks. We had found a secluded area and brought a blanket and a picnic for a late dinner.
There was music being played by a live band for a concert beforehand and then the show of pryotechnics. We'd had a fair bit to drink with all the wine I'd brought and not long before the fireworks began I was feeling a bit amorous and reached over and kissed him and started to rub his cock through his pants which was already quite hard. I knew there was no way we'd make it home before fucking.
It was already dark and we were off away from the crowd and while we didn't get naked, I slipped my skirt up and pulled out his cock through his jeans and we were indeed fucking right there as the fireworks went off. I was on my back so I got to enjoy the display while I was being fucked! It was fun to orgasm and make as much noise as I wanted and not worry since the booming of the fireworks more than covered up my screams of ecstasy as he drove his dick into me and I climaxed there under the stars and the fireworks! I'm sure tonight many Americans will also be doing the same things at various displays across the country as well, have fun and don't get caught!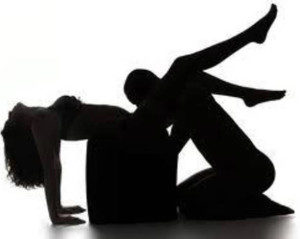 What girl doesn't love having her pussy gone down on? I sure love it. Actually, there have been some callers over the years that said their wives or girlfriends don't like it and will not allow it. They must be prudes or have really ugly pussies they don't want seen close up. Not all guys like blow jobs either though, a few have called and said it doesn't do much for them, they far prefer fucking, other guys I think they'd be happy if they never fucked again but got endless blow jobs.
The man I've been seeing is very good at giving me orgasms with his tongue, he's quite orally inclined and also a giver. I am a giver in much of my life, but I hate to admit it, in bed I can be a little…selfish. If you have a giver as a partner it works out fine. One partner a few years ago said something to me that stung a bit, but I couldn't say it wasn't true, he said, "You're very much about you." LOL, I always remembered that and it kind of is true. So if you like to service my pussy on demand and otherwise be my sexual play thing on demand, that would work well. If you cum as well, great, if not, I can live with that! Aren't I a selfish, awful girl? You subbies love it, I know you do, you live to serve a Goddess like me.
Your own orgasm is secondary at best, if you even have one at all. A submissive man will always put my pleasure and needs before their own and that is of course the most important thing, my pleasure. Some truly love to give, their pleasure is in giving. I like to worshiped and adored and cherished, that is how it should be. So if you like to talk about how you'd enjoy serving me, I think we will get along great!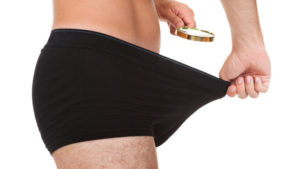 I've been dating this guy and he's nice, good personality, nice looking, decent job, but there's one small problem. Literally a small problem. It's his cock. There isn't much of one. It's been hard for me to accept, but I guess you have to take a guy as the whole package, not just parts of them. He's fantastic at oral, that's kind of expected given his shortcomings, but he tries hard, so I have to give him an A for effort. He's not really into small penis humiliation, but he knows he's smaller than average, so he's tried it of course and I did say when I saw him naked the first time, my, it's small, isn't it? I guess that was a bit insensitive, but he'd heard it before.
He keeps his tiny dick shaved and it looks as good as it could, but I always feel like there's only half as much there as there should be. I'm very tight, and for me to ask "Is it in yet?" you know it must be small. He even got one of those penis extender things you fit over the shaft that extends the length and the girth and yes, it felt better for me, but I know it desensitized him since his entire cock was covered. He's a good sport though and we have as much fun as one could expect. He licks my pussy a lot and is good with his fingers and a good kisser.
I think I may end up having to take another lover on the side that's got a bigger cock, but I will keep it a secret, since I don't want to hurt this one, he's nice, but I really do need a big dick once in a while. I think he's been cheated on in the past by every girlfriend he's ever had because of his small penis, so I can't say he'd be shocked, but I don't need to rub his face in it either. We shall see, but I will be putting his tongue to good use tonight in any case.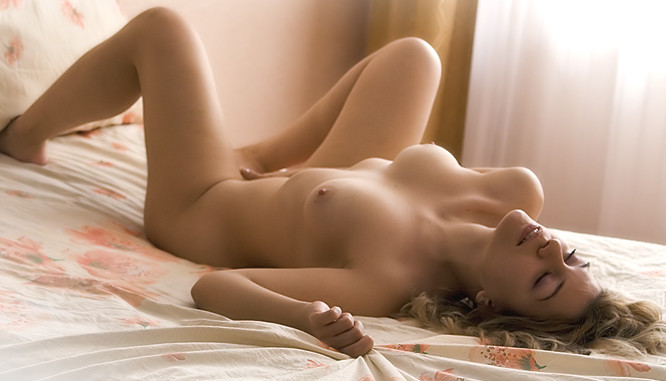 "Me Masturbating" – Me masturbating to two orgasms. A 16 min long recording.
I have always been big into masturbation, my entire life, and I was an early bloomer. Curiously reading my mom's Nancy Friday books on women's sexual fantasies after school and making sure I put the books back in their positions before she came home from work was one of my favorite after school pastimes. I have always loved to rub my pussy and make myself feel good, I used to read a lot erotica, now I do more writing of erotica than reading others works of it.
Lots of times I'd not only masturbate after school, but before bed as well, I was always so horny and lived in fear of anyone finishing out, but I managed to avoid detection and always had a high sex drive. The shower massager worked as well as fingers did. I've used a vibe on occasion, but it is my least favorite way to achieve orgasm. It's nice just to lay back on the bed and allow ones fingers to wander and tease your clit, move your juices around and just get all creamy and buck your hips up to meet your hand and allow yourself to go over that edge to ecstasy. I'm usually never satisfied with just one orgasm, I like a few.
My shaved pussy feels so nice after it's been freshly shaved, like it's just crying out for touching, it needs to be touched and caressed. I enjoy masturbating on the phone very much with my personal phone sex partners and listening to them enjoy themselves as well, it's always hot to know you're sharing that orgasm with another person, the joy is doubled to hear them cum and breathe hard and get aroused at the same time you are, but alas, they are not always available when I'd like to cum, so once in a while I still have to break down and cum alone, even if it's just a quickie, sometimes you need that physical release. I do very much enjoy to masturbate.