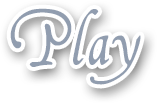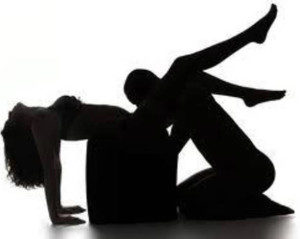 What girl doesn't love having her pussy gone down on? I sure love it. Actually, there have been some callers over the years that said their wives or girlfriends don't like it and will not allow it. They must be prudes or have really ugly pussies they don't want seen close up. Not all guys like blow jobs either though, a few have called and said it doesn't do much for them, they far prefer fucking, other guys I think they'd be happy if they never fucked again but got endless blow jobs.
The man I've been seeing is very good at giving me orgasms with his tongue, he's quite orally inclined and also a giver. I am a giver in much of my life, but I hate to admit it, in bed I can be a little…selfish. If you have a giver as a partner it works out fine. One partner a few years ago said something to me that stung a bit, but I couldn't say it wasn't true, he said, "You're very much about you." LOL, I always remembered that and it kind of is true. So if you like to service my pussy on demand and otherwise be my sexual play thing on demand, that would work well. If you cum as well, great, if not, I can live with that! Aren't I a selfish, awful girl? You subbies love it, I know you do, you live to serve a Goddess like me.
Your own orgasm is secondary at best, if you even have one at all. A submissive man will always put my pleasure and needs before their own and that is of course the most important thing, my pleasure. Some truly love to give, their pleasure is in giving. I like to worshiped and adored and cherished, that is how it should be. So if you like to talk about how you'd enjoy serving me, I think we will get along great!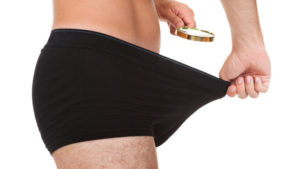 I've been dating this guy and he's nice, good personality, nice looking, decent job, but there's one small problem. Literally a small problem. It's his cock. There isn't much of one. It's been hard for me to accept, but I guess you have to take a guy as the whole package, not just parts of them. He's fantastic at oral, that's kind of expected given his shortcomings, but he tries hard, so I have to give him an A for effort. He's not really into small penis humiliation, but he knows he's smaller than average, so he's tried it of course and I did say when I saw him naked the first time, my, it's small, isn't it? I guess that was a bit insensitive, but he'd heard it before.
He keeps his tiny dick shaved and it looks as good as it could, but I always feel like there's only half as much there as there should be. I'm very tight, and for me to ask "Is it in yet?" you know it must be small. He even got one of those penis extender things you fit over the shaft that extends the length and the girth and yes, it felt better for me, but I know it desensitized him since his entire cock was covered. He's a good sport though and we have as much fun as one could expect. He licks my pussy a lot and is good with his fingers and a good kisser.
I think I may end up having to take another lover on the side that's got a bigger cock, but I will keep it a secret, since I don't want to hurt this one, he's nice, but I really do need a big dick once in a while. I think he's been cheated on in the past by every girlfriend he's ever had because of his small penis, so I can't say he'd be shocked, but I don't need to rub his face in it either. We shall see, but I will be putting his tongue to good use tonight in any case.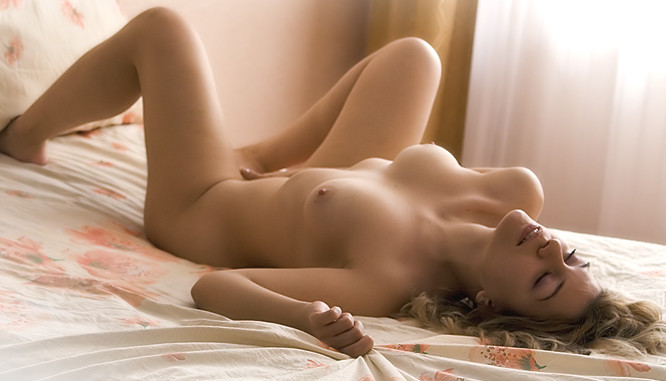 "Me Masturbating" – Me masturbating to two orgasms. A 16 min long recording.
I have always been big into masturbation, my entire life, and I was an early bloomer. Curiously reading my mom's Nancy Friday books on women's sexual fantasies after school and making sure I put the books back in their positions before she came home from work was one of my favorite after school pastimes. I have always loved to rub my pussy and make myself feel good, I used to read a lot erotica, now I do more writing of erotica than reading others works of it.
Lots of times I'd not only masturbate after school, but before bed as well, I was always so horny and lived in fear of anyone finishing out, but I managed to avoid detection and always had a high sex drive. The shower massager worked as well as fingers did. I've used a vibe on occasion, but it is my least favorite way to achieve orgasm. It's nice just to lay back on the bed and allow ones fingers to wander and tease your clit, move your juices around and just get all creamy and buck your hips up to meet your hand and allow yourself to go over that edge to ecstasy. I'm usually never satisfied with just one orgasm, I like a few.
My shaved pussy feels so nice after it's been freshly shaved, like it's just crying out for touching, it needs to be touched and caressed. I enjoy masturbating on the phone very much with my personal phone sex partners and listening to them enjoy themselves as well, it's always hot to know you're sharing that orgasm with another person, the joy is doubled to hear them cum and breathe hard and get aroused at the same time you are, but alas, they are not always available when I'd like to cum, so once in a while I still have to break down and cum alone, even if it's just a quickie, sometimes you need that physical release. I do very much enjoy to masturbate.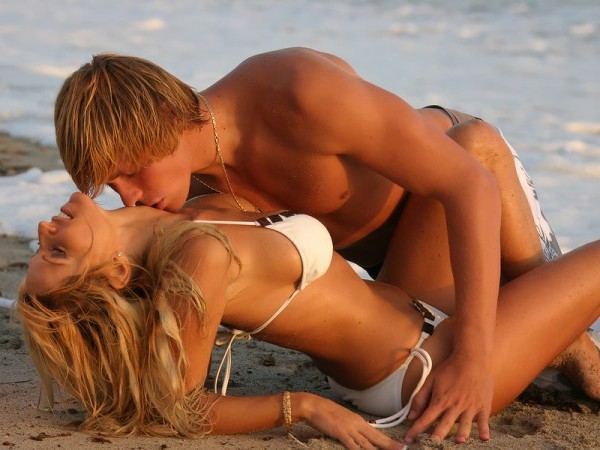 With the nice weather here now, I enjoy going to the beach once in a while. While I am in Ontario and ones don't think we have beaches here, we do. A place like Port Dover is right on the great lakes and can be a lovely place to spend the day enjoying the sun and the surf. I went there last weekend alone, just to get away, get some fresh air and relax. I'd packed a small picnic lunch for myself and set up my towel and sun umbrella and radio and was just looking out at the water.
It wasn't long until I noticed a very handsome young college age boy sitting not too far away and he seemed to be looking over at me and I was certainly checking him out. My bikini attracted him at first I guess, what young man, or any man, doesn't love a woman in a bikini? We exchanged glances for hours and as the day wore on, he came over and introduced himself, most of the other people on this area of the beach had left for the day and it was deserted. I asked him to sit down next to me. He did and we struck up a conversation that soon turned sexual.
He was as attracted to me as I was to him and he leaned over and kissed me and I kissed him back passionately. I felt kind of a slut making out with a guy I'd just met, but there was no denying the attraction to one another. He reached underneath me and undid my bikini top and I let him take it off, the bottoms soon followed along with his swim trunks. He climbed on top of me and thrust his cock into my pussy and we began to fuck there in the sand, he squeezed my breasts and I his ass cheeks and it wasn't long until I came from his thrusts, his cock rubbing right against my clit and of course when I came he soon emptied himself inside of me and we were laying there as the sun went down laying next to one another. We only knew each other's first name and that was ok. I really need to get to the beach more often, it was a lot more fun than I remembered it!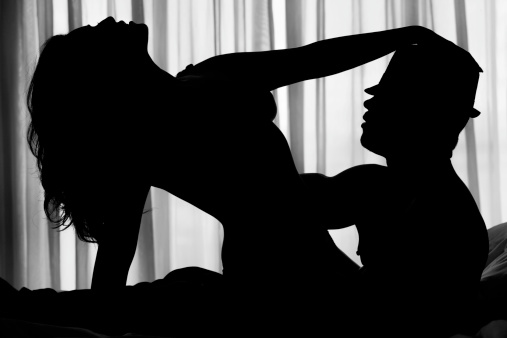 I love to fuck my boyfriend, he's married, which makes it even hotter. I'm not sure if he will leave his wife or not, but I'm having fun at the moment anyway. He's got lots of time to kill since she's a workaholic and doesn't even miss him when he's not there. He usually stops over a couple of times a week to give me a good fucking and last night it was over the top. He'd been busy himself and hadn't had time the last week to come over, so he had a weeks worth of cum built up in those balls for me.
I led him to the bedroom and I had some champagne on ice, candles lit and my pussy was very horny for him. I'd wanted to masturbate that morning in the shower, but he asked me to hold off and wait for him and it was a challenge to do so, but I managed to hold off. I was already dripping when he came over and I ordered him to get on his back on the bed and I soon straddled his face and he licked my shaved pussy until I creamed all over his face.
Then it was time to once more feel that glorious cock inside of me, it had been over a week and I was very ready for it. I slid down from his mouth and sunk down onto that thick, hard cock that was oozing pre cum and dripping for my pussy, which it slid into since I was already wet from my first orgasm. I started to ride him and grind against him and feel him stretching me open. My clit throbbing and still stiff, awaiting another orgasm. I bounced up and down on him and felt my pussy contract around him as I was going to cum yet again and as soon as I came in an explosive, loud orgasm, it triggered him and he shot his load inside of me. We fucked all night until the sun rose and the poor bastard had to go to work without any sleep, but his balls were certainly satisfied, if nothing else.