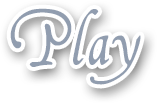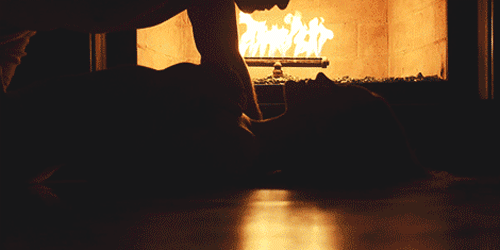 This past weekend I went shopping for a Christmas tree and I found some unexpected naughtiness at the Christmas tree farm. There's a farm just outside of town I've gone to for several years, I always liked the idea of having a fresh cut tree rather than some bedraggled tree at some lot in a grocery store parking lot that was cut weeks and weeks ago that's already starting to drop its needles. I drove out and there was already a lot of activity at the farm with families getting their trees and some single people like myself as well. There were a handful of strapping college boys helping with the cutting of the trees and tying them up either in the trunk or on top of the roof of the cars.
One of the college boys came over to help me once I'd selected the tree I wanted cut down and he was fast about sawing it down and getting it into my trunk and tying it in for the return trip home. He was awfully good looking and I couldn't help but smile at him and ask him his name. He told me and then I paid for the tree, but something made me ask him for his email address, I felt silly doing so, but I knew I didn't want to lose contact with this handsome boy. He blushed and wrote it down and gave it to me. I said I'd email him later.
I got home and a neighbor helped me get the tree into the house and tie it into position and then I set about decorating it. I then got some lunch and when I had a few moments I emailed the handsome young college student from earlier and asked him if he was free later that evening. He replied back within minutes saying he was and he'd love to come over. The house looked all festive from my decorating efforts and I welcomed him in and gave him a hot, buttered rum I'd made and we sat in front of the fire and I told him he was just so cute, I just wanted to get to know him better and he smiled and said he thought I was pretty as well. He leaned over and kissed me and we started to make out right here on the sofa in front of the tree he'd cut down for me only this morning.
There was a fire going in the fireplace and Christmas music softly playing in the background and we soon tumbled to the floor in front of the fireplace and undressed each other and made passionate love in front of the roaring fire. He was a surprisingly good lover for such a young man, a long, hard, thick cock and he knew how to use it. He licked my pussy very well and I adored every minute of it and I was dripping wet by the time he finally slid that dick into me. I gasped at his impalement of my pussy and he thrust and he thrust, as I had my legs wrapped around him and it wasn't long before I came all over that young, hard cock and he filled me up with a load of his cum. He said he had a good amount of time off before school started back up next month and he'd be pleased to spend more time with me if I'd like him to. I replied I'd love it, and look forward to hearing from him very soon for some more Christmas lovin'!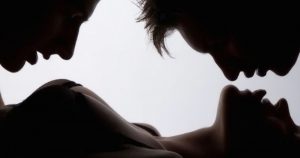 Recently I walked in on my boyfriend watching some threesome porn, with two men and a woman in the clip he was viewing. I asked him if that was something he'd ever done or wanted do, have a threesome . He admitted yes, he'd always wanted to try one and had come close once years ago with having one with two women, but it fell through at the last minute and he'd never found another opportunity to have another. I told him I'd actually frequently fantasized about having a threesome with two men and having all that attention paid to me by both of them at the same time. Getting kissed while having my pussy licked especially, having two of my favorite things happen at once.
He asked me if I'd consider doing it, because if I would, he knew his friend would be more than happy to join us. He was clear he wasn't into other men, he didn't want to suck cock or get fucked by a guy or anything, that he just wanted me to be overwhelmed with pleasure and have them both focus on me. I laughed and said well, I know I can be a bit of a selfish over, preferring to receive than to give, and he smiled and said he knew I was that way and that's ok, since he prefers to give, and he knew his friend was the same way, so they'd be happy just t please me and anything I wanted to do over and above that was fine, so I agreed.
The next weekend his friend came over and we had a nice dinner and a good amount of wine, and went to the bedroom and began to undress each other. They laid me on the bed and just as I'd mentioned, I was getting kissed passionately and deeply by my boyfriend while his friend went down on my pussy and fuck, could he drive a lady wild with that expert tongue of his, he really knew what he was doing and made me cum very hard. I then got flipped over on all fours and took my boyfriends cock in my pussy while his friend resumed licking my clit, again pushing me over the edge to climax. They continued to please me the entire night, and I came so many times I lost count, but we were all very pleased at the evenings events, and I think I'd definitely like to have another threesome, it was wonderful.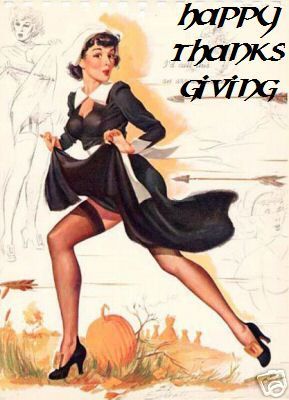 I made plans recently to go visit an old college friend over their American Thanksgiving that's coming up and decided to go a couple of days early to avoid the crowds at the airport, so I went this past weekend. The flight didn't have many people on it, and I was even upgraded to first class, it was really nice. There was an attractive man sitting across the aisle from me and we struck up a hot conversation and I mentioned how I was going to visit an old friend for the week and he said he was on his way home early as well to see his folks and we were soon very much enjoying our conversation together and he moved to the seat next to mine.
Most people were sleeping on the flight as it was a red eye one and we had a lot of privacy, and he leaned over and kissed me and we were soon full on making out right there in the seats and I wanted to fuck him. I reached over and grazed my hand over his crotch and he was as hard as a rock in his pants. We soon got up and as discreetly as possible, made our way to the rest room, which was a tight fit, not a doubt, but we managed to get in a position and fuck and we were not taking our sweet time, we knew there was a chance we could get caught middle of the night or not and we didn't want a scene, so we fucked fast and furiously, me biting my lip to keep from crying out, since I can be loud when I am cumming.
He thrust harder and harder, pinching my breasts as I looked over my shoulder at him and I was working my clit with my hand as he pounded me and all of a sudden I came, biting my lip and then felt him go off inside of me. We quickly got cleaned up and were gone from our seats less than ten minutes. One of the flight attendants gave me a knowing look, but didn't say anything. We chatted the rest of the flight and I'm sure I will never see him again, but it helped kick off what I'm sure will be a great week!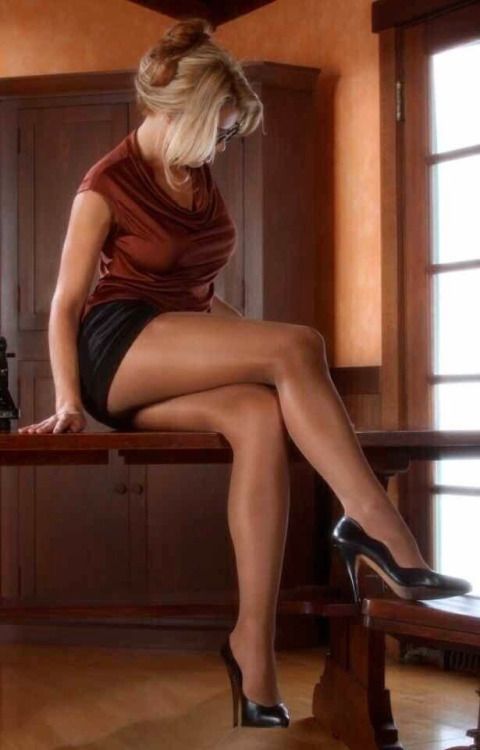 I really wanted a loan to do some home renovations, a sizeable loan that they might assume is too large for me to take on, but I can make the payments, but they don't quite understand the business I am in and I don't really want to get into specifics due tot he adult nature, so I decided my best bet might be to try and be a bit "friendly" towards the loan officer to convince him I was a good candidate for the loan I was asking for. I dressed rather sexy on the day of my bank appointment and was determined things were going to go my way.
He came in and looked a bit flustered when he saw me looking so sexy and waiting for him. He was a nice looking man, a bit geeky, but I can handle a geek. I had my blouse unbuttoned a bit too far and leaned over and told him the payments would not be a problem, just to give me a chance and look at my returns and you'd see I was able to do the payments without issue. I licked my lips and stood up and walked around to his side of the desk to point something out on the papers I had brought and I looked down and could seethe tent that was pitching in his pants .
I giggled and looked him in the eye and asked him whatever was the matter and he looked so embarrassed. I said there was nothing to be embarrassed about and I reached down, and unzipped his pants and took out his cock and started to pump it up and down in my hand and he just let me do it. I then got on my knees and took it in my mouth and started to suck on his cock and I know he was experiencing a lot of pleasure due to my blow job technique. I gave fantastic blow jobs, many have told me the best they've ever had, so I knew I was winning him over with my naughty mouth. I was soon given a mouthful of cum and swallowed it and got back up and returned to my seat across from him. He then zipped up, and glanced at my papers and said everything appeared to be in order and I would be approved for the loan. I was glad I dressed so sexy today, it certainly can help a girl out when she needs a bit of a boost.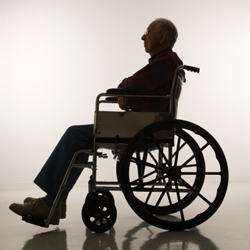 One type of client we phone sex gals can get once in a while is handicapped callers. I always feel so bad for these poor guys, because through no fault of their own they are limited physically, often in a wheelchair and unable to walk and may have other conditions as well, such as cerebral palsy and they tell me they just do not have luck with women. Some have even been declined by escorts due to their conditions. Some have also told me some phone sex girls will not even speak with them when they reveal their conditions. I was shocked and appalled to hear that. I would never decline a caller based on the fact he was handicapped.
I've had several callers like this over the years, one of the first ones I had was a man that had gotten throat cancer and his voice box was removed and he had a microphone thing pressed to his throat and he sounded like a robot, it was very sad. Several cerebral palsy victims have also called and many have never been touched by a woman except in a medical capacity. One man in his late sixties had never been with a woman and wouldn't chance going to an escort for fear his only living family member would find out and be disgusted by it, so masturbation was his only release and talking to phone sex girls his only experience with women.
A couple had been in accidents and were normal at one time, but were now crippled due to injuries and hadn't been with women in decades and many seem to embarrassed to even seek an escort. Yes, I understand many escorts would not go for that, but there are some escorts that specialize in handicapped clients that would no doubt take them on. Many people do not like to think of handicapped people as still being sexual in any way, but they are, and being in the state they are in makes finding a partner even more limiting than it was before.
I recall one operator telling me about a man with Progeria, a young man in his early twenties that had never been with anyone and a few times a month he treated himself to a phone sex call as he masturbated. I really feel we are truly helping these people who are isolated and lonely feel a little bit better, even if only for the length of the call. Many thank me for speaking with them, that they know what they are doing "is shameful". I'm so sad anyone feels masturbation is shameful, it is not in any way, shape or form, it's just private, but so many have had the nonsense of religion drummed into their heads and been brainwashed by well meaning parents, that they live in shame and fear, and being handicapped on top of it all is just making things worse for them. So if you are handicapped, please know I am happy to help you if you're looking for phone sex. The only issue would be if you have a speech impediment and it's difficult for me to get down your info or understand you.