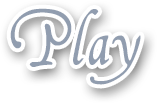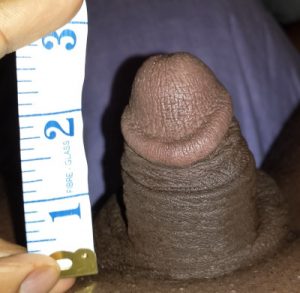 Are you a nigger with a little dick? Rare I realize, but once in a while I get a black guy calling for not only some racial humiliation phone sex, but small penis humiliation as well. Now most people think of the average black guy as having a not so average size cock. Some say it's a myth that black guys have bigger cocks, but if you look on global penis size measurement maps, countries with black men do have larger than average size cocks. Koreans the smallest.
So when you get a black guy calling and saying he has a three or four inch cock, it's kind of funny. They go on about the shame, the humiliation, the let down women who think they have finally scored themselves a big, black cock, only have them undress and see this tiny little dick that is half or less the expected size. So these poor devils are calling for double humiliation in many cases, their race and the size of their cock.
They just aren't the average ones you'd expect to be calling about small penis humiliation, so they can be humorous calls and they are pretty good sports about it. Most humiliation phone sex calls can be funny, you are after all calling them names and making fun of them and they are paying you to do so, so that's amusing in and of itself. So if you are a black guy with an unexpectedly tiny little cock and you want to be made fun of and made to feel inadequate, by all means, call and I will do my best to make you feel like a total worm.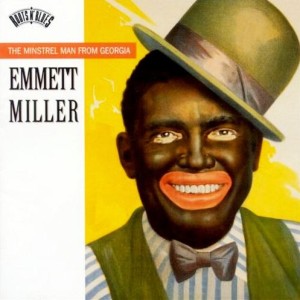 Many in today's politically correct climate would be horrified at the very thought of racial humiliation phone sex. The very idea that men are paying to call a woman to call them racially charged and derogatory names. Names and slurs that would likely get them threatened or even beaten if they were said out on the street or in a restaurant, or some other public place. Certainly not all black men or other minorities are into this type of humiliation, but many are. Racial humiliation callers are actually some of my most loyal clients I hear from the most regularly, and they are some of the most polite and respectful clients I have as well. Odd how I speak to them the most harshly, yet am spoken to the most respectfully in return by them.
Humiliation in and of itself is a complex matter, why would men with small penises call to be made fun of? Yet they do. Like the blacks and other racial humiliation clients, there's nothing they can do to change their situation. The black man can't wish himself white any more than the small dick guy can wish himself to wake up with a larger penis. The conditions are irreversible, so therefore all the more cruel to make fun of something you can't control, right? Well they revel in it. No matter how absurd some of the racial humiliation phone sex I dole out, everything from calling them savage beasts, to having "jungle cum", they seem to lap it up and crave more.
Some callers even have elaborate slave fantasies, not only of the olden days, sometimes dating back to the Civil War, but more modern situations as well, where they claim to be owned by people and get tied up, made to work from dawn until dusk. They have very well thought out fantasies and love for you to jump in and insult them all the while. They can be very fun calls, actually. So if racial humiliation phone sex is what turns you on, feel free to give me a call and I can call you every name in the book, it will be my pleasure!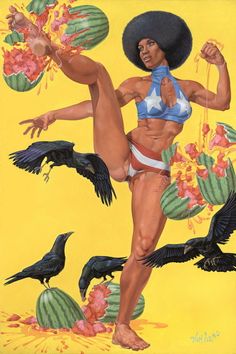 I had a new caller last week, and it was a lady, but not just any lady, it was a black one seeking racial humiliation. I do not get lady callers often, though I wish I did, I do enjoy talking to them. They are as a rule more polite than most men and tend to be longer callers. She also did not sound black. I was quite shocked at her voice actually, since one can usually, but not always apparently, tell when the caller is black.
She wanted to be called the usual names that blacks seem to like when they call up for racial humiliation. I don't think ones would like reading them though, but I'm sure we can all piece together just what words I mean. Along with female insults, like cunt and bitch. Women of all races if into that kind of talk do like those as well. If she had sounded like ghetto trash, it would have seemed a bit more natural, but she truly didn't sound anything but white. I do get a fair number of black men that call for racial humiliation phone sex, and they are easy to please and I'm glad I get them. I've found them to be very polite and respectful callers and they are a pleasure to talk to.
I'm happy to humiliate any man, it's not hard, especially the ones with the tiny cocks that like to be laughed at. It's easy to make fun of others, and I'm glad some enjoy it and find it appealing to get off to. I think I've only had one black caller that ever wanted small penis humiliation! As few ladies as I get I got another caller a couple of days later, a 65 year old in a sexless marriage that was bi curious. I'm happy to talk to ladies of all types, sometimes it takes another woman to give you what you need.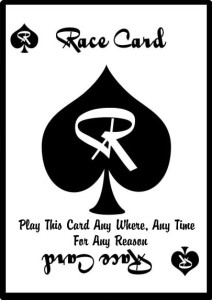 Ones not into racial humiliation might not understand its appeal to those into it. It is essentially humiliation, which other forms of are very popular. Such as small penis humiliation, that is wildly popular. Seems difficult to understand why ones would want to made fun of for things they cannot change. No man can make his penis bigger, no black man can become white, (well Michael Jackson's situation we will set aside!)
So why would someone wish to be made fun of for something they cannot change? Not sure really, but there are ones that do enjoy racial humiliation. Most that call for it are indeed black, around 95%, but I also get Hispanics, East Indians, Jews and Asians. One white man even called just to talk about how much he hated other races…lol…THAT was different! Oh well, obviously he wanted to talk about it and didn't feel most people he'd know would want to discuss such a politically incorrect topic, so he decided to call a phone girl, as many do when they have a topic they wish to talk about they don't have anyone else to talk about a certain topic.
I'm happy to insult and degrade you as you pay me by the minute. Call you names and swear and curse you out and basically make you feel as worthless as you can imagine feeling if that's what gets you off. Some girls don't do racial humiliation calls, they just can't bring themselves to say words like "nigger", "Paki", "wetback" etc. I can assure you, I've no problem with it at all, so if you are of one of the lesser races and wish to be humiliated as you masturbate, by all means, give me a call and I will cut you to ribbons happily!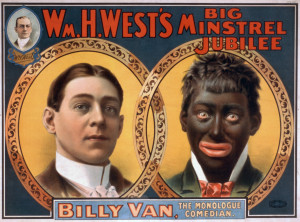 Many people do not understand racial humiliation. I however have a number of clients into this particular fetish. 95% of the ones that call for racial humiliation phone sex are black. Men that love to be degraded and called racial slurs, like nigger, coon, spook, lawn jockey, porch monkey. Many even have Civil War era based fantasies of being inspected and purchased on the slave auction block before being taken to their new home on the plantation.
Some callers are also Asian, or Indian or Mexican, and they also enjoy to be humiliated. I also get the occasional white caller that just likes to discuss their hate of minority races in general, or once in a  while a self hating Jew will call with wanting to talk about how badly he deserves to be sent to the ovens. Many do not understand why ones would pay to be insulted, but they also do not understand humiliation in general, and can't grasp ones with a small penis calling for small penis humiliation, and that is wildly popular, one of the more common calls I do.
Who is to say what makes us tick as people that something turns us on that others may not understand or that they might even find distasteful. People are odd creatures of varied tastes and like many different things that only they themselves can understand why. If you are looking to be called names and be humiliated, I can certainly do that, racial humiliation is also one of my more common requests. I'm very good at making others feel utterly worthless and inadequate!