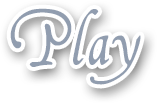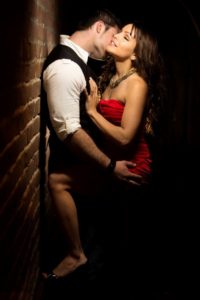 I hardly ever go to bars, it's just not my sort of environment, but when a couple of girlfriends of mine dragged me out to a new hotspot that had a band playing they wanted to see, I decided to go, I hadn't been to a club in a few years and getting out might do me some good, so I went with them.
We arrived and were seated not that far from the stage and ordered our refreshments, I love pina coladas, so I ordered an extra large one of them with a wedge of pineapple in it. The band was ok, the lead singer was very attractive and I was giving him a good going over with my eyes the whole time he was on stage. He had a nice voice and the songs were ok. After the performance was over though, I thought we'd be headed out and got up to go, but my friends had wandered off to mingle and the lead singer came over and introduced himself to me and asked if I'd like the music, I said yes, but I thought I'd best be going now. He asked me backstage to talk for a few minutes, so I agreed.
We actually stepped outside, because even with the club air conditioning on it was stuffy. We stepped into the night air and he said he found me very attractive and he pressed me against the wall and kissed me and he was a good kisser. I let myself go and really kissed him back and I soon felt his hand up under my dress and I didn't stop him, I felt like a bit of a slut, but I just wanted to see how far this would go.I could feel his fingers slip into my panties and tease my clit and I was already wet when he touched me.
He rubbed my clit in little, tiny circles and it felt great, I reached over and got his cock out of his pants and started to jerk his cock off, I couldn't believe I'd just met this man and we were already getting each other off like this. The alley was nearly dark, no one could see us and we were pleasing each other with our very busy hands and I soon came and he did as well. He gave me his card, but I doubt I'll ever see him again, it was just one of those spur of the moment things!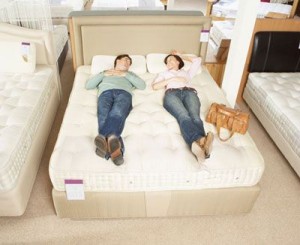 I finally went and bought a new mattress last week. I'd been looking forever and finally found what I wanted. I went to this outlet store and the store was nearly closing, I was the last customer in there and there was a handsome man that was the salesperson. I called him over to ask about this one model and he told me to lay down and roll around on it to make sure it was the right model for me, and I knew it was. He told me when another person got on, I wouldn't even be able to tell due to the construction of it, and to demonstrate he got on beside me and I really didn't feel any movement as he did.
We lay there together and talked about the mattress and beds and just chit chat as there was no one in the store and he'd locked the door so no more customers would wander in. We rolled and faced each other and he was so handsome, I just leaned in and kissed him. He seemed a bit taken aback, but soon was returning the kiss and pulling me close to him. I couldn't believe I was laying her on this floor model bed and making out with the salesman!
He reached over and cupped my breast as we kissed and it didn't take me long to reach down and caress his cock and begin to pump it up and down. I wanted to fuck him and pulled up my skirt and pulled down my panties and guided him into me and we fucked right there on that bed. Our tongues intertwining and my legs wrapped around him as he pounded me right there on that mattress. I'd never had a shopping experience like this before! We ground against one another and soon came loudly and lay there catching our breath. It seemed kind of surreal actually. We straightened our clothes, I ordered the bed I wanted and it was to be delivered the next day, I paid and left. I think he might just be the one to come over and help set it up, we shall see!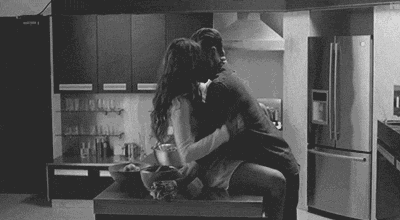 I get a fair number of deliveries from Amazon.ca, since I find shopping online so much more convenient than going to actual stores. There's been a new delivery guy on the route and he's been the one to deliver the boxes the last few times and I must admit, he's a hot one. He's in college and doing this part time to earn money for school. I've been drooling over his young self since I first laid eyes on him a few months ago.
I was masturbating the other night and all of a sudden who appears in my fantasy but this young delivery guy, I invite him in and ask if he'd like a drink since the boxes he was carrying were a bit large and heavy for just one guy to be carrying in and he gratefully accepts and we start to chit chat and all of a sudden I get up and start massaging his shoulders in my fantasy and asking him if that relieved any of the soreness he must surely have from lugging around those big, heavy boxes all day to people's homes. He said yes and I look down and there's a huge bulge growing in his pants. I am rubbing my clit with my eyes closed picturing that young cock as I unzip him and take it out and marvel at its size as I peel off my dress and straddle him right on the chair he's sitting on.
I sink down onto his hard, young cock and start to ride him and kiss him passionately and push my tits in his face and offer him my nipple to suck on, which he gratefully accepts. He picks me up and lifts me to the counter and starts to fuck me hard and fast, my legs wrapped around him as he buries that cock in my shaved cunt and I feel his balls slapping against me and getting all wet from my juices. We fuck fast and furiously right there and he soon cums into my pussy. We catch our breath and he soon leaves, but I know I will be seeing more of him soon when I get more packages delivered!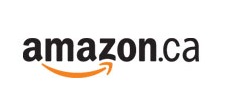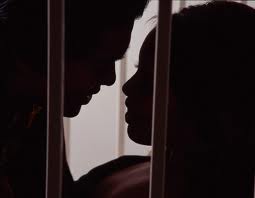 Recently I was looking at some houses. I was looking for a small rental property to have a couple of tenants in and had looked at likely around ten houses. The last home I looked at I was interested in, and wouldn't you know I was the last appointment of the day for the real estate agent and I couldn't keep my eyes off of him. He was very good looking, around 6 feet tall, brown hair, green eyes, around 30. Older than I usually go for, but he was quite charming, perfectly suited to a sales job with his personality.
I think he got the idea that I liked him, since he was in no hurry to hustle me out the door. He even mentioned the house owners were away for the weekend and he was just showing the house by appointment to a few people over the weekend, and he seemed in no rush to get me out of there. He again asked if I'd gotten a good view from the upstairs bedroom window. I said I'd be willing to get a closer look at it. We walked back up the stairs and I could feel his eyes boring holes in the back of my ass as I walked up ahead of him.
I got upstairs and looked out the bedroom window, it really was a lovely view of the lake and trees. I was genuinely interested in the property. I felt him come up behind me and cup my breasts in his hands and kiss my neck. Instantly I felt my nipples harden, my pussy moisten, and his hard cock against the small of my back. It was inappropriate, but I wanted to fuck him. And he knew it. He squeezed my tits and continued kissing my neck as he started to unbutton my blouse. In seconds we were undressed and he pushed me up against the wall.
He grabbed my leg and put it over his hip and I felt his cock go into me, bare, in one fell swoop. He lifted me and I wrapped my legs around him and we were fucking hard and fast against the wall, grunting like rutting animals. It was so primal and hot. It wasn't long before I felt an orgasm welling up inside of me and I came all over his cock and then felt him shoot inside of me. I don't know what came over me to have acted this way, but it was fucking hot. Yes, I think this house fit the bill exactly of what I was looking for. We quickly got dressed and soon were acting as if nothing had happened. It was an unexpected and sexy afternoon for sure.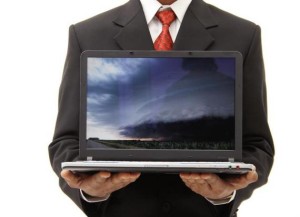 I had some computer problems recently and had to have them looked at. My regular computer guy was on holidays, so he emailed me to call one of his co workers instead. I had to use my old backup computer in the meantime. This service makes housecalls, but for this issue it was going to take extra time, so I was just to give him the computer when he arrived and he was going to take it, work on it, and bring it back when he fixed it.
A couple days later the same guy came back, computer in hand with an odd look on his face, sort of a silly grin. He then said he'd seen many of my files when he'd been repairing it. Pictures of me naked, erotic audios of myself masturbating, he'd read erotic emails and archived chats of mine between me and hundreds of men. I was mortified and asked him why would he mention such a thing and make me feel embarrassed and uncomfortable. He then replied after seeing and reading and hearing all he had, he knew he was what I was looking for and he wanted to prove it to me.
He pushed his way inside and put down the computer and locked the door. I was stunned, but he was a handsome young man and I didn't wish to fight. He asked which way to the bedroom and silently I lead the way with him right behind me. I sat on the edge of the bed and he came over and unzipped his pants and took out his cock and grabbed a handful of my hair and pushed my head towards his cock and I took it without question and looked up at him as I sucked it back. I gagged and sucked and took it down until he came and I swallowed that too. A slut sucking off a virtual stranger. A couple days later when he returned, my computer guy asked how I'd liked the boy he'd sent over that was doing his service calls in his absence. I replied, "Very much."