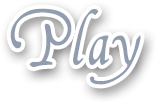 I'm On The Naughty List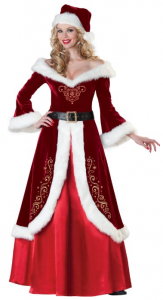 Every year I like to do something very Christmasey. I volunteer at the mall for a day dressed as Mrs.. Claus to help greet the children going to see Santa. It's usually quite fun. This year however, it turned a bit more naughty than I thought it would. One of the "elves" was a very cute high school senior that just turned eighteen. He looked so cute in his little green outfit and tights, and I could tell he had a fantastic body. I told him on my way home that I asked Santa for something very naughty that year. He grinned and asked what I'd asked for. I said I wanted a frisky elf to play with!
He laughed and asked if he was the frisky elf. I said yes, would you like to come home with me and have some egg nog? He couldn't resist a horny, older woman coming on to him. We got to my place and I poured us some egg nog. We sat and admired my Christmas tree and I put on some sexy Christmas music played with a sax, what's sexier than a sax? So he knew I was warm for his form, so he wasted no time in reaching over and putting his hand under my skirt. He teased my pussy lips through my damp panties and he could tell how turned on I was.
We walked to my bedroom and stripped out of our costumes and were soon naked on my bed. My little Christmas elf had quite the lovely young cock and I soon was touching it and sucking on it as he groaned in pleasure. He told me to sit on his face, and he was soon tasting my sweetness and driving me wild. He might have been young, but he was very talented in his sexual skills. I soon got on his cock and sank down onto it, bucking back and forth, teasing my clit against his young shaft and dripping all over him, making him a sloppy wet mess. I soon came all over his dick and then my orgasmic contractions soon triggered him to shoot his young seed inside of me and I was feeling him go off inside of me, it was so sexy. I told him I wanted to see him again, and he said he'd be happy to come over any time I wanted him to. Christmas came a bit early this year for Mrs.Claus.