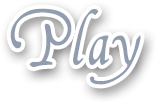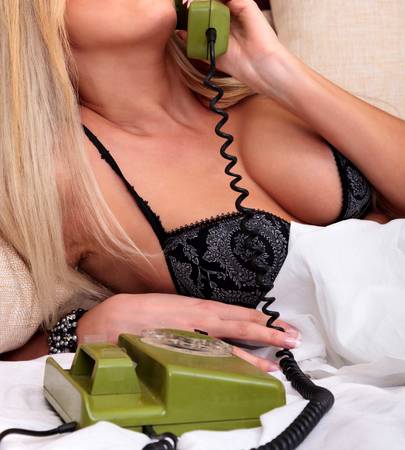 I have a college age son, and let me tell you, some of his friends are fucking hot. I divorced his dad years ago, and haven't had many boyfriend's since. Now that I've gotten older, I don't know why it is I've started to fantasize and drool about younger boys, but I sure have! Ones my own age seem to be losing their erections as well as their hair, not very appealing in my eyes. I over heard one of my son's friends telling another friend that he'd had hot phone sex with his girlfriend on the phone and how hot it made him, how horny he'd gotten. I was a bit surprised he'd be telling his friend this.
I couldn't stop thinking about it all night, this hot young kid masturbating when he called his girlfriend. I didn't want to make a fool out of myself, but I was alone later with him in the kitchen when he came in to get a pop to drink. I told him I'd heard him talking to his other friend about his phone call. He blushed a little and I said no, it was ok, it had turned me on hearing it. I swear as soon as I said that, he started to get hard and I could see a growing bulge in his pants.
I know it was very forward of me, but I asked him if he'd like to call me one night for such a conversation. His jaw literally dropped and he let go of the can of pop and I laughed. He picked it up off the floor and smiled and said he'd think about giving me a call for such a naughty conversation. Apparently he didn't have to think long, less than eight hours later as I was reading in bed my house phone rang and it was him. We talked for a while then he told me to touch myself. He gave me guided masturbation, and it was the best I'd ever had in my entire life. I hope this becomes a regular thing, I was so fucking turned on!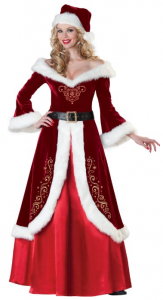 Every year I like to do something very Christmasey. I volunteer at the mall for a day dressed as Mrs.. Claus to help greet the children going to see Santa. It's usually quite fun. This year however, it turned a bit more naughty than I thought it would. One of the "elves" was a very cute high school senior that just turned eighteen. He looked so cute in his little green outfit and tights, and I could tell he had a fantastic body. I told him on my way home that I asked Santa for something very naughty that year. He grinned and asked what I'd asked for. I said I wanted a frisky elf to play with!
He laughed and asked if he was the frisky elf. I said yes, would you like to come home with me and have some egg nog? He couldn't resist a horny, older woman coming on to him. We got to my place and I poured us some egg nog. We sat and admired my Christmas tree and I put on some sexy Christmas music played with a sax, what's sexier than a sax? So he knew I was warm for his form, so he wasted no time in reaching over and putting his hand under my skirt. He teased my pussy lips through my damp panties and he could tell how turned on I was.
We walked to my bedroom and stripped out of our costumes and were soon naked on my bed. My little Christmas elf had quite the lovely young cock and I soon was touching it and sucking on it as he groaned in pleasure. He told me to sit on his face, and he was soon tasting my sweetness and driving me wild. He might have been young, but he was very talented in his sexual skills. I soon got on his cock and sank down onto it, bucking back and forth, teasing my clit against his young shaft and dripping all over him, making him a sloppy wet mess. I soon came all over his dick and then my orgasmic contractions soon triggered him to shoot his young seed inside of me and I was feeling him go off inside of me, it was so sexy. I told him I wanted to see him again, and he said he'd be happy to come over any time I wanted him to. Christmas came a bit early this year for Mrs.Claus.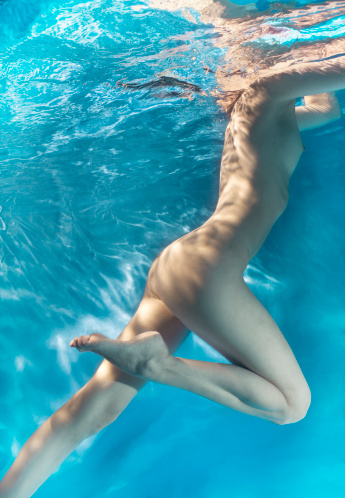 I've always enjoyed masturbating in the shower with the shower massager. The hard stream of water hitting my clit feels fantastic and I've done it in pools with the water that comes out of the side of them and in hot tubs as well. I was housesitting for a friend of mine that had a pool and I was happy to volunteer to do it since I could use the pool the whole time I was looking after the house and I swam daily when I'd go over and check on things.
One thing I hadn't planned on though was her teenaged cousin coming over to swim as well and I didn't see him. I was nude in the pool and they live in the country so I didn't need to be quiet, as there was no one around for miles. I am really loud when I cum and I wasn't paying attention to anything except that water on my clit from the pool side and I was moaning loudly. I was really enjoying myself and felt as though I was being watched. I looked up and saw this kid on the upper deck watching me and stroking his cock. He was on the phone with someone and I assumed he was having phone sex with them as I could see him rubbing his hard, young shaft up and down. He saw me look at him. I didn't care I was so into my water masturbation I wasn't going to stop just because he was there.
He didn't seem too concerned either and continued to leisurely stroke his cock and I could feel the water shooting right on my clit from the water jet. He was talking naughty on the phone, I could hear a few words he was saying and I let out a huge moan when I came and I saw his cum shoot up into the air in an arc a few seconds later. His call ended shortly after he came and he walked over to the edge of the pool and knelt down and I started sucking on his young cock. He may have had phone sex, but he was about to have real sex!

I am a MILF, and I love young guys. We cougars usually do. There's a college boy that lives next door and I've literally watched him grow up and turn into a young man before my eyes. I never thought when he was a young boy that one day I'd lust after him, but that's exactly what's happened. My husband doesn't have much time for me anymore, he's too wrapped up in business and his secretary to pay much mind to me, but the college freshman next door pays attention and I have allowed him to see things that let him know his attentions are quite welcome.
When he's home from school, his bedroom window is opposite of mine, and I've casually walked around in the nude and even masturbated with the curtains open and I knew he was watching and jerking off as he spied on me. Yesterday I invited him over under the guise of helping me move some furniture and I took him upstairs and gave him a blow job and fucked him, he seemed surprised I was so bold, but I have been lusting after his young dick for a few years now.
I sat him on the bed and thanked him for moving the heavy bookcase, and knelt before him and rubbed my hands over his young thighs and then caressed his cock through his jeans and it was mere seconds until he was rock hard and I had my lips wrapped around his cock and was sucking and licking and slurping for dear life on that teenaged cock of his. I swallowed every drop of his cum and told him I wanted his cock in my pussy. I stripped down and he admired my hot, MILF body and I got on all fours and he pounded my pussy from behind and shot a load of his jizz in my cunt. I plan on having lots of fun this summer with him!