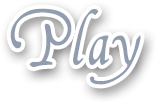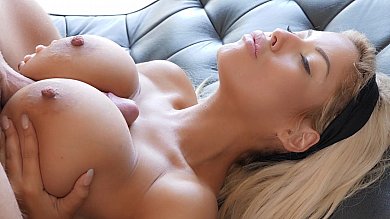 What guy doesn't love tits? One of the questions many guys ask when they call up for phone sex is, can you lick your own nipples and suck on them? I hear that a lot. Yes, yes I can actually. They do love hearing that. Not all men desire the huge Playboy like breasts, but most want at least a big enough set that they can give them a good tit fuck, a tit wank the Brits like to call it.
There is actually a special type of lube meant just for tit wanks and breast play. Not quite sure what the actual difference is, but there is such a product that will make you gliding your dick between those tits as good feeling as it possibly can be. And what lady would deny her guy a tit fuck between her pillowy breasts? I've read the biggest tits in all of Europe are found in England, so I'm thinking the English guys are getting their fair share of tit wanks. This type of non penetrative sex is a popular foreplay activity and one that often leads to oral sex, since when the cock is pushed up, the lady giving the tit fuck can lick the head of their cock and soon get a pearl necklace.
Many guys calling for phone sex have a real thing about tits, as most guys in general do. It's surprising how many don't seek model perfect type tits, but specifically ask if you have "low hangers" and saggy tits, they do have their fans, so it's good to know some phone sex callers don't mind the effects that time and gravity have had on you if you're a bit more mature. The saggy tits do have their fans, not a doubt. One the other night wanted to hear me suck on my own nipples, not that much to ask really, so I was able to that for him and did he ever blow a load, it was wild for him.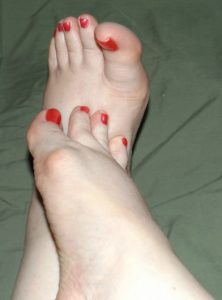 (My actual feet)
I get my share of foot fetish callers, it's very popular. There seem to be many branches on the shoe fetish tree. There's one that love to just worship feet. Look at them, massage them, paint the toenails and give lovely pedicures to. I can lay back and let a guy rub my feet until the cows come home, I simply cannot get enough of foot massages, they are heavenly, and the next best thing to sex going as far as I'm concerned!
Then you have the foot and shoe sniffers and lickers. They get off on the smell. Many love it if you run those feet right under their nose. Sometimes they even like dirty, stinky feet. One in particular goes wild for "cheesy feet" and licking the "cheese" between the toes. I'm afraid to even ask how many days one needs to go by without a shower or bath for this toe cheese to develop! I guess if you walked around barefoot and got them all dirty outside, didn't shower or bathe, I can imagine the state of your bedsheets! Yuck! Yet it's heaven on earth to the dirty, stinky feet guys. Some like to buy worn stockings, pantyhose or socks that have been worn for days on end and sweat in to a horrifying degree. The smell drives them wild and gets their dicks so fucking hard.
Then you have the foot job lovers. They love your feet alright, they love to fuck them more than your pussy! Cummed on toes, especially with red nail polish on to show the little creamy drops of cum all over them. Some like you to be wearing nylons as well, black ones, also to better see the droplets of cum as they soak into the stockings. They want those feet all over that cock, all over stroking and pumping their cock up and down. It's better than any hand job or fucking or blow job could be to them!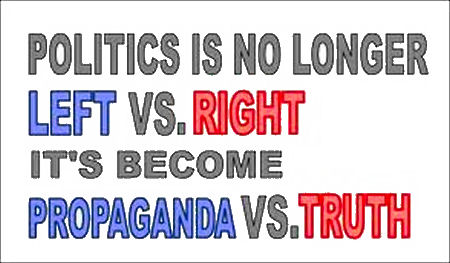 What does politics have to do with phone sex, you might ask? Well, nothing really, but I've found some callers like to discuss more than sex. I'm a fairly politically minded person, but obviously most callers are not calling up to get my opinions on matters of a political nature. One might assume that working in the adult entertainment industry, that most are far left Liberals and Democrats. That is true, most are, but not all. I am quite right wing myself, and a few callers that I have that also are love to share their views and love that mine match theirs.
Obviously people do business all the time and do not ever bring politics up because they know it might lead to heated words and broken relationships, and it really doesn't matter, nor am I seeking any fights or arguments from left wingers. However if you are right wing like I am, know you have a like minded person on the other end of the phone. I was discussing this recently with someone I chat with and they thought a right wing phone sex blog might attract others of the same wavelength, lol. Who knows. One caller I was talking to about this who's also very right wing worried I was setting some kind of a trap for him and was going to tell him I in fact hated right wing people and I was going to ditch him as a client, lol. Nothing could be further from the truth! In fact I linked him to several right wing sites and forums I visit and he was also familiar with them, and in fact it strengthened our bond and gave us even more in common than we had before.
I welcome callers from all political parties, and the fact that most people never even mention politics to their phone sex operator is pretty obvious, they are calling to get help masturbating, not debate world leaders and their tactics. I get that, but if you are in fact right wing and seeking phone sex, you've come to a like minded gal.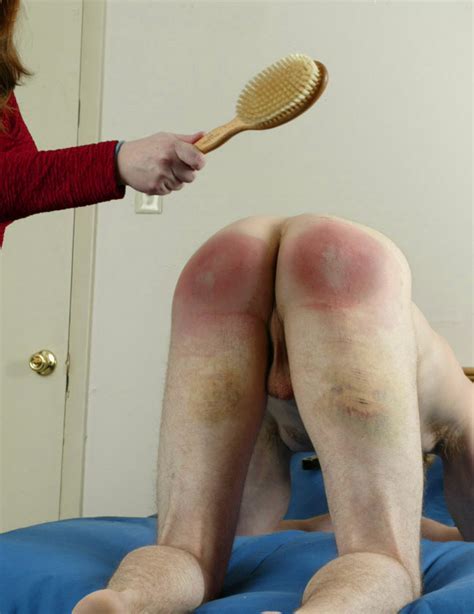 Spanking is one of the most popular fetishes that men call about. Many were caught masturbating as children and were punished and this has had lifelong effects on them and this is the root cause of most spanking fetishes. Some also that are older and that were in schools where corporal punishment was administered during the years of their sexual awakening, they likely were not caught masturbating at school, but were being punished for some other infraction and were then spanked, or had a paddle used on them, usually by a female teacher.
Many times this has caused teacher related and spanking related fantasies even years and years later. Men will call up for spanking phone sex calls and often be hitting themselves with something during the call and will have me count and clap my hands to simulate spanking noises. It's a highly erotic and charged experience for them. Many phone sex callers will also be clients of real time dominatrixes that they go to for real life punishment sessions. It's quite common to hear men talk about their visits and how he had the holy hell beaten out of him by a flogger, cat o nine tails or a paddle.
Some like to be hit so hard that they are bruised. Some have emailed me pics where they are literally black and blue all over their backsides from being hit so severely. How that is arousing, I do not know or understand, but for many it is and they enjoy it and get off to it. So spanking enhances the masturbation and sex lives of many people, alone, or in couples, one spanking the other. As long as it's consensual, why not, have at it. So get out your spanking implements and give me a call, boys. I'm happy to whip your ass!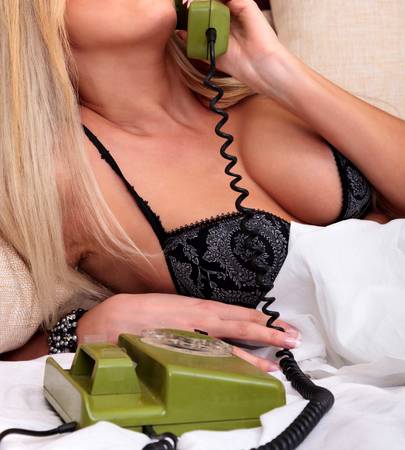 I have a college age son, and let me tell you, some of his friends are fucking hot. I divorced his dad years ago, and haven't had many boyfriend's since. Now that I've gotten older, I don't know why it is I've started to fantasize and drool about younger boys, but I sure have! Ones my own age seem to be losing their erections as well as their hair, not very appealing in my eyes. I over heard one of my son's friends telling another friend that he'd had hot phone sex with his girlfriend on the phone and how hot it made him, how horny he'd gotten. I was a bit surprised he'd be telling his friend this.
I couldn't stop thinking about it all night, this hot young kid masturbating when he called his girlfriend. I didn't want to make a fool out of myself, but I was alone later with him in the kitchen when he came in to get a pop to drink. I told him I'd heard him talking to his other friend about his phone call. He blushed a little and I said no, it was ok, it had turned me on hearing it. I swear as soon as I said that, he started to get hard and I could see a growing bulge in his pants.
I know it was very forward of me, but I asked him if he'd like to call me one night for such a conversation. His jaw literally dropped and he let go of the can of pop and I laughed. He picked it up off the floor and smiled and said he'd think about giving me a call for such a naughty conversation. Apparently he didn't have to think long, less than eight hours later as I was reading in bed my house phone rang and it was him. We talked for a while then he told me to touch myself. He gave me guided masturbation, and it was the best I'd ever had in my entire life. I hope this becomes a regular thing, I was so fucking turned on!