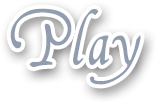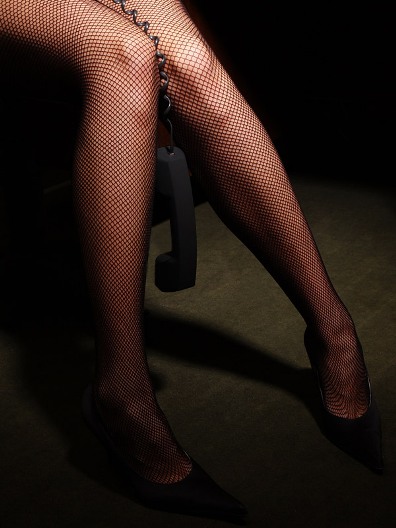 The girl that helped bring me into the phone sex world was bisexual, and she and I had phone sex a few times. It's a funny story, it happened many years ago before the internet even. I was shopping in a record store and saw this pretty girl in there quite a while looking at all these unusual records of sound effects and my curiosity got the better of me and I asked what she needed sound effects for and she looked around and said phone sex was her job.
I still didn't know what sound effects had to do with phone sex, then she explained about spanking noises and all kinds of things and how some clients liked these noises being used on calls in the background! I laughed and said I had no idea, and she asked if I'd like to go get a coffee and talk, so I had nothing better to and went. She told me all about talking on the phone to masturbating men and what it's like and I should give it a try. She gave me her number and told me to call her later that night.
I did call her up and I wasn't expecting the conversation to go down the naughty road it did. She was talking to me like she would a client to show me what it's like and all of a sudden I started to get turned on. She could hear it in my voice and breathing and we started masturbating together. It was very unexpected, but oh so very hot! So see guys, sometimes things really DO get hot for us phone girls! I bet you'd like to hear all about how she told me she'd lick my pussy if she was here with me, and the hot talk led to her helping me get in at the company she took calls from and we'd play once in a while as well, so it's all worked out quite well.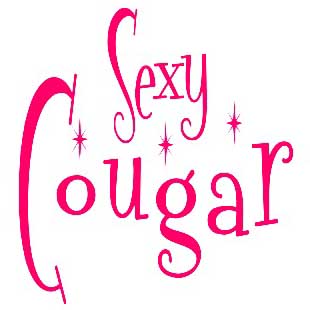 I always recall years ago a British man that said he wanted to talk about MILF's, which of course means Mom I'd Like To Fuck. Well this poor guy didn't know what it meant. So I said, well you were the one that wanted to talk about MILF's, what DO you think it means? I burst out laughing when he said in all seriousness, Mother In Law Fantasy! LOL! I thought well, that's not what it means, but there are plenty of guys out there fantasizing about their mother in law's. I've heard from countless ones of them that are. I always say be careful when you're fucking your wife you don't say her mom's name!
Some have even taken the mother in law's panties when they've been around to visit. The wife wouldn't be impressed if she walked in on you masturbating with her mom's dirty panties wrapped around your cock furtively sitting on the edge of her mom's bed. Damp panties from mature pussy, caressing your cock with every silky stroke. Think of her older, cougar pussy pressed against the fabric all day, would you like to bury your nose in that crotch of the panties and smell her aroma? Maybe you'd even be so bold as to lick the crotch of those panties? Has she sweated all day, has she creamed in them? Does the crotch taste sweet?
Are you going to use those stolen panties on your dick when you call me to masturbate? What if wifey finds them….You'd be a bad, bad boy, wouldn't you! Maybe she knows you took her panties and likes the idea. Maybe it turns her on knowing her son in law has the hots for her. Did you see her bend over in that low cut top last time you were at dinner? You think it was an accident she didn't have a bra on? No, she saw the corner of her stolen panties coming out of your pocket, you think she didn't notice, but she did. What would you have done if she'd pulled them out of your pocket in front of your wife and her husband? It wouldn't have been pretty.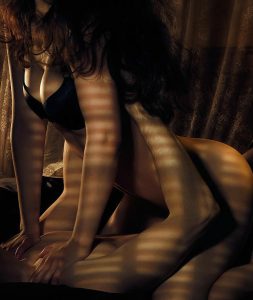 Girlfriend experience phone sex is likely my favorite type of call for a guy to call up for. Not all guys are into it, but some enjoy it and it can be very nice. One caller didn't even really like to get into graphic sex, he just enjoyed talking and used to spin these wonderful fantasies about how he was in love with me and wanted to take me on these European vacations and show me the world.
He was quite invested in the fantasy and would swear he was in love with me and wanted to make it a reality, marry me and sweep me off my feet and take care of me forever and make sweet love to me every day and me be his queen. He'd talk about all the different countries we'd go to, Egypt, France, all over and I'd be his lady love that he'd protect. It's amazing how wrapped up in the details a man could get over some things you'd think would be more of a woman's domain, yet he had lots of ideas about how things would go between us. From me being the stay at home wife that tended to his needs, to him being the loving husband for me.
He worked from home as an architect and would have a lot of free time to spend lavishing affection upon me at all hours. Girlfriend experience type callers can have a deep loneliness inside of them they need to fulfill and an online girlfriend can help them, even if only for the length of the call feel needed, loved, desired and appreciated and that's an important thing to feel. Many people don't feel needed by anyone, as if no one would miss them if they disappeared tomorrow, so to be the center of your world can mean a great deal to some of these phone sex callers.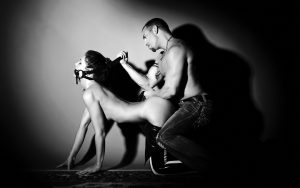 One of my callers called me up last night, I hadn't heard from this man in quite some time, so it was nice he hadn't forgotten about me. He is very into the BDSM scene and his girlfriend left him, so he hasn't had a play partner in quite a while, months really, so he calls me on occasion to talk about various BDSM scenarios he likes. He likes his women tied up and gagged, then he likes to whip them with a cat o nine tails.
The tease and denial he did on his girlfriend actually sounds quite yummy to me, I am a bit submissive an he'd tell me how he'd tie her up and keep her on the brink or orgasm for hours until he'd allow her to cum. She'd literally be begging him to cum, her engorged pussy lips aching with need to have that release of orgasm. He liked to make them squirm and squirm they did. He asked me if I'd touch myself for him and allow him to do what he did to her. I said sure, I was game. He liked to guide me in my masturbation until I was panting and begging to cum the same as he did to her. He was very good at it really and I always enjoyed his calls and did cum quite hard, when he'd finally allow me to.
He was of course masturbating at the same time and I could tell he enjoyed the calls as well, and he loved when I beg for it. I don't know why it quite turned me on like it did, to beg this man to let me cum, but it did drive me wild there no doubt about it. It was sexy, yet it was a bit humiliating and degrading, but not in a bad way, it turned me on so much to be made to say those words. He would have been fantastic in bed I bet.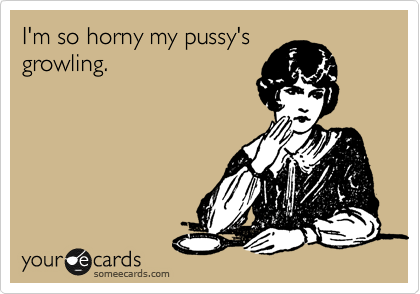 Sometimes guys call that are just plain horny, not into anything weird, or odd, or distasteful. Of course you do get ones that want naughty, phone sex as well. They just want to get off and talk about normal sex, which is just fine by me. Some of the weird ones can be taxing at best. One of my regular callers called me up this morning and he was dealing with quite the case of morningwood and I asked what I could do to help him and he just wanted a nice, normal description of me sucking on his cock, licking it, teasing it and driving him wild as I built him up to fucking that nice tight pussy of mine.
He got out his lube and was rubbing away on his seven inch cock and having a grand old time and started telling me how he first got introduced to phone sex years ago by his first girlfriend and how much he loved masturbating with her over the phone since they couldn't always see each other as much as he'd like, so he'd call her up before bed on most nights and they would cum together and have to be quiet so their parents wouldn't hear what they were up to. Privacy is always a concern when you're young!
He's called me many times and spoken fondly of his phone sex dates with that former girlfriend and how they'd talk about all their fantasies even to a degree they wouldn't when they were in person, sometimes it's less pressure to talk about stuff on the phone than face to face. That can be a bit too unnerving, especially if you're young and not as sure of yourself. So he'd always gravitated towards phone sex, since he could really be himself without worry.