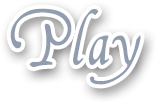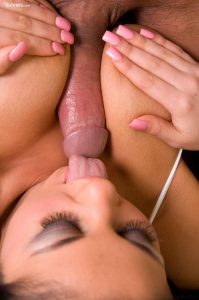 I love fucking my boyfriend, no doubt, and I love having phone sex when he's out of town as well. One of the things he most enjoys doing with me when he's here though is fucking my big, bouncy tits. I have D cups, and those billowy tits really get him going. I don't mind him giving me a titty fuck one bit. I like licking the head of his cock as he pushes it forward up under my chin. We have titty fucked many times, both we me on my back and me kneeling on the floor in front of him with me squeezing my tits around his shaft and bouncing it up and down.
His cock brings me so much pleasure, I'm glad my tits can do the same for him. Once when we had phone sex, I described in detail how I loved when he fucked them as I squeezed them together as he was fingering my cunt reaching behind himself as he did it. I was bucking my hips up and down feeling his middle finger glide up and down against my clit, getting my pussy all soaking wet I was turned on so much by how he made my pussy feel. His beautiful cock kept peeking through those big tits of mine, making them all slick with his pre cum that was leaking out of his cock.
We like all sorts of ways to fool around, this is just one of them. He likes to lay his cock between my cunt lips to tease me before entering me, laying it between them like a hot dog in a bun, not inside, but just gliding it back and forth against my clit driving me fucking wild. I get so wet, by the time he does stick it inside, I have totally coated his cock and balls with my juices. It's a great way to get warmed up for sure.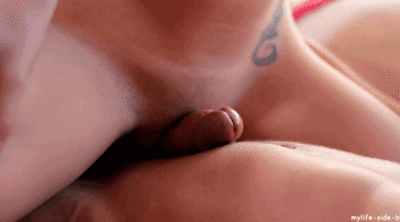 Some callers are into tease and denial. I always like to please my callers, so it's hard for me to not talk them to release. There have been a couple of phone sex callers that I was able to do this sort of call with successfully. The one I do miss and hope he finds me again someday. He would absolutely beg for it and I'd have him going for over twenty minutes as I described in exquisite detail how I'd let him feel my pussy, but he wasn't going inside of it. Another wanted me to hang up right before he was going to cum and laugh at him as I did so.
Him laid out on the bed, sometimes tied, and me pushing my wet, shaved pussy down on his cock and riding it as in the animated picture above this post, grinding against his cock and him begging to feel it be put inside, but I wouldn't let him, there was long talk of him licking my pussy, making me cum time after time, but no release for him. The rubbing of his cock head all over my clit, feeling the spreading, sticky wetness of my pussy dripping all over his cock and balls. His need for orgasm so great, and to leave him with balls purple and achy and filled with cum with no promise of drainage, only a few days of pain until the build up of blood drained away.
Some will stop and not cum at all. One I talked to recently said he gave up cumming years ago, now it's just edging with no release. I seriously do not know how guys live like that, a few days with no orgasm and I'm starting to squirm and need some orgasms.