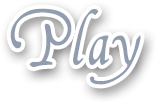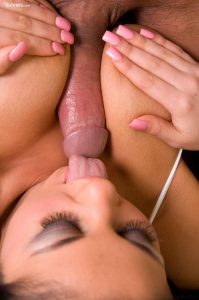 I love fucking my boyfriend, no doubt, and I love having phone sex when he's out of town as well. One of the things he most enjoys doing with me when he's here though is fucking my big, bouncy tits. I have D cups, and those billowy tits really get him going. I don't mind him giving me a titty fuck one bit. I like licking the head of his cock as he pushes it forward up under my chin. We have titty fucked many times, both we me on my back and me kneeling on the floor in front of him with me squeezing my tits around his shaft and bouncing it up and down.
His cock brings me so much pleasure, I'm glad my tits can do the same for him. Once when we had phone sex, I described in detail how I loved when he fucked them as I squeezed them together as he was fingering my cunt reaching behind himself as he did it. I was bucking my hips up and down feeling his middle finger glide up and down against my clit, getting my pussy all soaking wet I was turned on so much by how he made my pussy feel. His beautiful cock kept peeking through those big tits of mine, making them all slick with his pre cum that was leaking out of his cock.
We like all sorts of ways to fool around, this is just one of them. He likes to lay his cock between my cunt lips to tease me before entering me, laying it between them like a hot dog in a bun, not inside, but just gliding it back and forth against my clit driving me fucking wild. I get so wet, by the time he does stick it inside, I have totally coated his cock and balls with my juices. It's a great way to get warmed up for sure.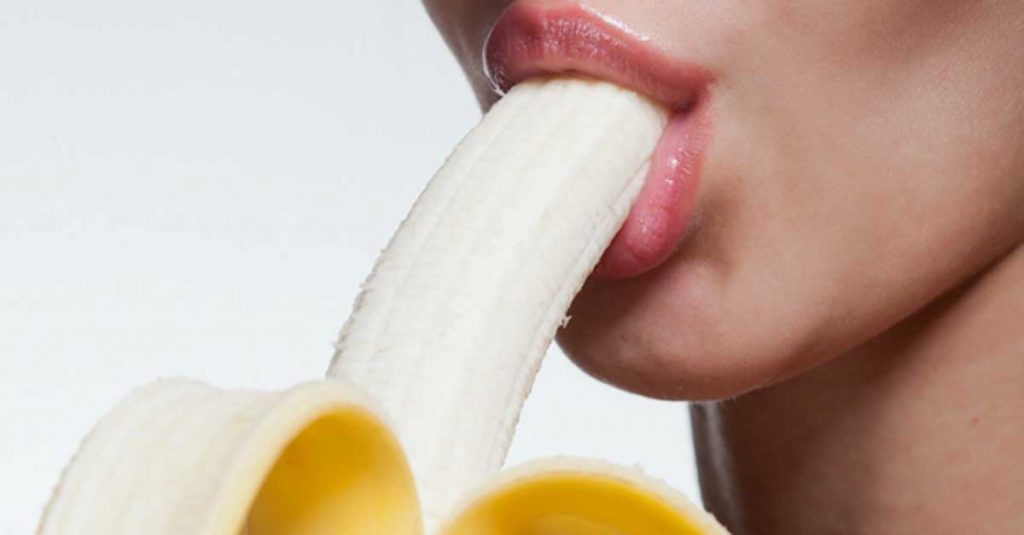 This caller called and all he wanted was for me to describe a blow job on him. A fairly common request, but it usually leads to more talk of different sex, a blow job is like the appetizer, not the main entree. Not for this one, I went over it and over it and he wanted sounds even, I keep a dildo beside the phone for just such occasions as they want to hear me sucking on a toy. I don't have an issue with it, it's easier than talking in one way, but the motions can literally cause jaw and tongue fatigue the same way giving a real blow job can if they want it for too long!
They don't think of these technical aspects, but it's true. I slobbered all over his stiff cock, licked all his precum, drove him wild as I sucked and played with his balls, lightly squeezing them in my hands as I drove him wild, then moved down to sucking on them. Taking them in my mouth one at a time and driving him crazy as I pumped his shaft up and down and fingered my pussy at the same time for him to watch, then take some of my own juices and smear them all over the head of his dick and taste them myself.
He rubbed one out as I went over the cock, the balls, the cum, you'd think he'd get tired of one long, super long blow job, but no. I asked him what he'd do if he ever had a girlfriend that didn't like giving blow jobs and he said he'd manage, but I kind of think if a guy was that into them he wouldn't be able to go long. He also said many girls had given him one on a first date, but he wouldn't dream of going down on a woman unless they were going out and she'd been tested! Kind of a double standard to say the very least.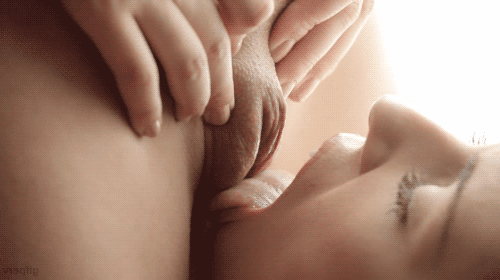 I had always harbored same sex fantasies, but never acted on them or had an opportunity to even if I wanted to. When I was in my late thirties and my husband left me for a younger woman, I was sadly then in the same boat as several of my female friends. Middle aged, divorced, and alone. I still had needs, wants, desires. I didn't have tons of men beating down my door, and one night I was commiserating with a good friend of mine that had been through the same thing as I was going through, and one night we started to talk about how much we missed sex and about some of our sexual fantasies.
I told her for years I'd had lesbian fantasies and thought of a woman going down on me when it was my husband and she giggled and said it was the same for her, many times she'd close her eyes and imagine another woman between her legs, not her husband. She too had not had an opportunity to play with another woman but was open to the idea if it came around. We'd had a few bottles of wine with dinner and I playfully reached over and kissed her and she kissed me back.
We were both a bit shocked at it, but it didn't stop us and we continued and things went along, I was soon squeezing her breast and playing with her nipple. I could tell I was getting wet and I'd bet she was as well. She played the next move and slid her hand up my skirt and I could feel her fingers toying with the ever dampening crotch of my panties. My clit was stiff and wanted to be touched. I spread my legs wider to allow her access and she got the idea and slipped her hand into my panties.
I was slick with my own juices and she stroked my clit gently at first before speeding up her caresses until I was bucking against her hand and soon came from her touching me. I then wanted to return the favor and laid her back and stripped her down naked and I was soon kissing down her belly to get to her sopping wet cunt, which I soon had my face buried in. I licked and I sucked at her juicy pussy, and she smelled and tasted incredible.
Her fingers were in my hair, guiding my hungry mouth to just the right spots and I was lapping furiously at her cunt and I was soon rewarded with a face full of juice. I licked it all up and we were both left a sweaty, breathless mess. Covered in our own and each other's wetness. We lay there in each other's arms, half surprised, half embarrassed by our unexpected evening of passion. I think it's good we revealed this to one another. We felt even closer as friends, and I've not a doubt we will have more passionate evenings like this one ahead of us very soon.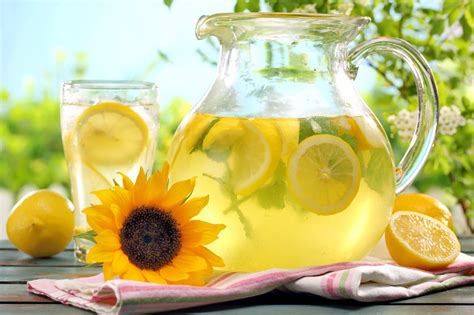 Now that the hot weather is here, I wanted to make sure my air conditioner was in good working order for the season, so I called the place that installed it for a yearly maintenance check and it was a good looking new technician they sent over. I'd not met him before, he cleaned and serviced the unit and came to the door for payment and it was quite hot out, so I offered him a drink of some iced tea I'd made a while ago and he was grateful and came inside. I had the unit running as soon as he was finished servicing it and the cool air was already pumping in throughout the house making it nice and comfortable. He said he could feel it and it felt good after working out in the hot sun.
I was his last appointment for the day and he was in no hurry to get to another client, so we started to talk and found out we had some similar likes and dislikes. I couldn't help but staring at the bulge in his pants, it looked larger than average and he seemed to notice my staring at them and he blushed. I apologized and he said he was used to it, women often noticed and he'd been gifted and he didn't mind, but it always made him blush a bit. I decided to be brazen and just how gifted he was? He again blushed and said ten inches. Oh my. I said I know that's pretty big, I've never seen one that big, he asked if I'd like to have a look for myself. I of course said yes, so he whipped it out and showed me. My jaw dropped at the size of it, I'd not seen one that huge before. I was wearing a low cut summer blouse and my ample cleavage was quite visible and as he had his cock in his hand and I was leaning forward to get the best view of it, I was practically spilling out of my top and he must have seen, since his dick was getting hard in his hand and all of a sudden he had quite the erection he was sporting. I got down on my knees and had to lick that glorious cock. I reached out and touched it and felt just how hard it was and lowered my mouth down onto it.
I licked at the head which was drooling precum and tasted his sweetness and took as much into my mouth as I could. Of course as soon as I had some of it in my mouth, my pussy was next thought, I wanted to see if I could take that monster cock in my cunt. I stood up and pulled my panties off from under my skirt and tossed them to the floor, then I lifted my skirt up and bent over the table and he came up behind me and kicked my feet apart a bit and I felt the tip of his dick nestle between my wet cunt lips and all of a sudden he started to slide it inside and I was being stretched to the max. I gasped as I felt its girth enter me. I was fingering my clit and he thrusting away in my pussy as he fondled my ass cheeks. It wasn't long until I clenched around that cock and came and milked his dick dry. He exploded in me and his and my cum dripped down my legs. It was fantastic. I need to call tradesmen more often. You just never know who they might send.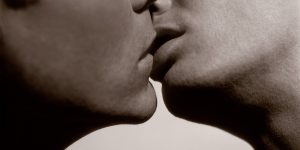 You've been curious about cock for a while now, haven't you…You love women and like to fuck them and watch them in naughty movies, but you've found yourself concentrating more and more on the males in the movies. The size of their cocks, how yummy their pre cum looks as it oozes out of their swollen cock heads. You have been thinking you'd like to lick that off, haven't you? Maybe suck their entire cock into your mouth and give your first blow job.
You've even ventured into the gay porn sites and been watching all the hot bears and twinks, haven't you. Wondering what it would be like to take a twink and feed them your cock, or maybe suck off that bear and feel his full, large balls slap against your face as he fucks your mouth and you are delivered a hot, salty load of his cum right out of those hairy balls. You want to bend over and spread your ass cheeks and take that throbbing shaft right up your little man pussy and get fucked like you've always imagined.
You know you're really gay, you think more about men when you jerk off than women, you're craving cock, not pussy. It's taken years for you to realize you're really gay, but when you see all the gay porn you've been watching, you know it's true. That gay bar a few blocks away has been beckoning you to come in and find some real life fun, you know you want to. Giving a blow job is your new go to masturbation fantasy, isn't it gay boy?