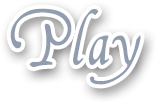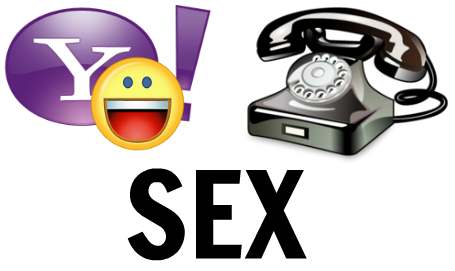 I always ask new callers how they found my site, and one said he was searching for the term Yahoo Messenger Phone Sex and I popped up. I was surprised. Not only that I popped up in results, but that anyone would be searching for that term in the first place. I have spoken to clients over Yahoo Messenger or Skype rather than by phone for various reasons. Some also wonder if I do type chat as well and yes, I do, for half the price of calls.
Some callers are either shy, or worried about roommates overhearing, so they opt for cyber sex instead of phone sex and that's fine by me. I try and offer people services they may not be able to get elsewhere and with more flexibility. I treat my clients very well and they are glad for that and that's why I have some of the same clients for nearly 7 years now. Some clients like to be added to my Yahoo or Skype to message before a call to make sure I'm not on another call or am around, etc. Most of my regular callers I call them back after they message me they'd like to do a call, some do just call the toll free line though rather than message beforehand.
For some, using Yahoo Messenger for phone sex is how they like to conduct their naughty talk, they can have accounts their wife or girlfriend doesn't even know about and once signed out, they need not worry. Especially the ones that like to do paid sexting chat. A few minutes of naughty typing and cyber sex and they are rubbing out a good orgasm for themselves. Messaging before a call is always a great idea and Yahoo and Skype are great ways to communicate with clients.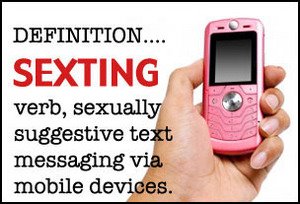 Not all men have the privacy or even the desire to have phone sex, as bizarre as a concept as that is to me who loves phone sex so much. Some however are very turned on by sexting and cyber sex and may not realize some phone sex girls offer this in addition to talking phone calls. I certainly offer cyber sex if that is what you are into. I have no issue with that at all.
I have several clients I've never even heard their voices or spoken to them. The only ways some of them are interested in communicating are either by my making audios for them of stories they have written, or some do indeed like the cyber sex if they message me on Yahoo or Skype or my message box here, though it's not currently working as of this writing, but will be replaced soon. Some love to be surprised by the naughty text messages you concoct to get them off with. Not that they aren't surprised by what you can come up with on the phone to say, but seeing it pop up in front of their eyes can really excite some a lot.
It can be a case of lack of privacy for some, shyness for others. Some have told me they simply wouldn't know what to say on a phone sex call, yet they have no problem writing something out to express themselves. Different people like different mediums to express themselves, I guess.
Sharon: Is that cock hard over there yet?
Client: Oh fuck yes, I'm just dripping pre cum I'm smoothing all over my cock right now, it's so wet.
Sharon: I have a feeling that cock of yours would love my freshly shaved pussy, gripping its tight walls around your shaft and milking you until your balls are so tight and full of cum, you'd be ready to explode inside of me.
Client: Oh my God, YES! I'm nearly there now, Sharon, I'm so hard for you thinking of your cunt and how badly I want to shoot my load inside of you and fill you until you overflow with my cum…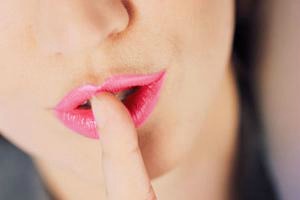 What else is offered by a phone sex girl many ask themselves. What if a guy would like some phone sex but he doesn't have the privacy to have an actual call? For ones that don't know the term, ones that call and can't talk back because someone might hear them are called "Silent Callers". Many girls do not like doing these types of calls because they find it creepy, but I for one do not mind at all.
I have several clients that do not have the privacy to speak back. Many will call me and I talk to them on the message box on my page here or on the contact page on my main site and they will type to me as I talk to them back. It works surprisingly well for the ones that do calls this way. They are afraid their wife or someone might hear, so they listen to me on their phone or headphones via Skype and they type back. Some callers are just looking for text chatting, they either also do not have the privacy for a call, or are for some reason more into cyber sex text chatting. I offer text only chat for half the price of a phone sex call. $1 a minute rather than $2 a minute for calls.
Some guys are shy, and it's not a privacy issue, it's a shyness issue. I do not mind at all doing all the talking on a one sided call or doing text chat with you if that's what you are looking for. Phone sex girls can offer more than ones would think. Some silent callers think no one will take them, but as long as you message me what kind of call you are looking for, or preferably if you can type back as I speak, we can get along just fine.