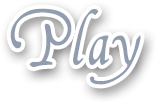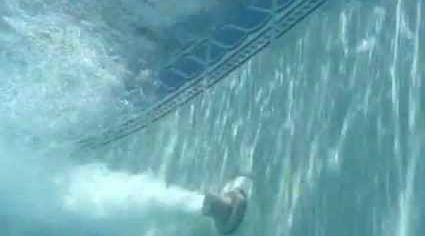 Summer is winding down, and it won't be too much longer until the chilly nights resume and one by one people will start to close their pools for the season this month, in Northern climates anyway. I was lucky enough last weekend to house sit for a friend of mine that wanted me to drop in to her home while she was away for a few days, turn on the lights, adjust the curtains, bring in the mail, so it looked occupied. She also told me to feel free to use the pool there anytime when she was away. I've always loved to swim, so I certainly did enjoy the pool nightly while I had the opportunity.
Most ladies will tell you they are no stranger to the wonderful orgasms that they can get from water, whether in the shower with the shower massager, the tub with the faucet, or in the Jacuzzi or tub with the water jets. I did nightly go over and swim in the nude, she had a tall privacy fence and the neighbors seemed to never be outside, so I felt free to go for a dip au natural and masturbate in the pool either right when I got in, before I got out, or sometimes both. It's very easy and relaxing to have an orgasm that's water induced, it requires no effort at all, you just stand there and either face the water jet and let it tickle your clit, or from behind is sexy as well, back up to the jet, bend over and have it hit your clit from behind, I love it.
I wasn't sure this one evening if her neighbor was on his deck looking over or not, it was very dark and he didn't make a sound but thought I might have seen the lit tip of a cigarette in the darkness as he possibly watched me, the pool was lit from under the water, so even though I didn't turn on the backyard lights, he'd have seen me via the underwater lights, and what a show he would have seen. He'd have known exactly what I was doing as I held onto the side of the pool and remained fairly motionless then all of a sudden whimpered in pleasure as my orgasm over took me. I will never know if he saw, or how much, but I will never turn down a chance to house sit for a friend with a pool.