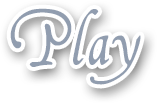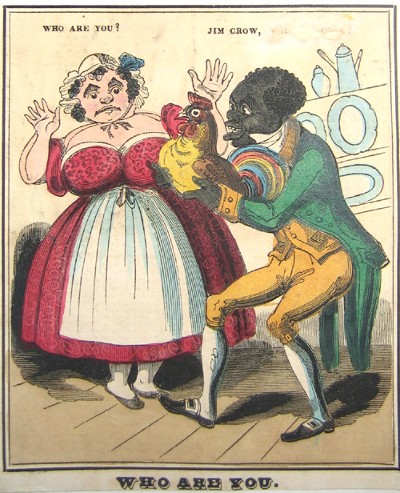 A lot of niggers out there are indeed looking to be put in their place with racial humiliation phone sex. They know they are deserving of some harsh words, words they do not as often hear today because of all this left wing politically correct bullshit that controls the media and people policing themselves as to what they say for fear of being labeled what the left wing morons think is the worst word you could possibly toss at someone – a racist. Well fuck that, I have no problem doing racial humiliation on the phone, and a lot of niggers are craving it.
They love it when someone tells them what they really think, not all of course, but some really do. Some have told me about white skanks they have slept with and how they have not only called them a nigger when they are fucking them, but even spat in their face. Now that's a bit much even for me, but some of these black guys really get off on that kind of treatment. It's funny how humiliation holds a great appeal for some men, whether it's small penis humiliation, or about their race. It seems cruel to mock someone for a quality they cannot change, but lots really get quite aroused by it and by getting attention from a white woman they are paying for.
Personally, I've found black callers seeking this type of call some of the most polite callers I've ever had. They have recognized their inferiority and are happy to bow to the whites, who are superior and they know it, they know their place. They still do enjoy though hear about it and being told they aren't fit to lick my ass or my feet, you can hear them growing more and more aroused as you say such things to them. They do appreciate the honesty. So are you seeking to be called names as you masturbate? I can for sure help you out. Ironically, it's not just blacks calling for this, some white guys have called to talk about how much they hate other races, lol. Those have been some funny calls. Other races call on occasion as well to be humiliated, but it is usually blacks that are seeking this type of phone sex call.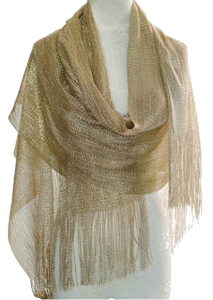 A client recently got me something off of my Amazon.ca Wishlist, the picture of what they got me is here in this post, the lightweight gold colored shawl/scarf. I haven't added too many items to the list yet. One caller that's into feeder fetish asked me to add candy I like to the list, so that's why there's so much candy on there, lol. He wanted to have me sent items I really enjoy, though he hasn't sent me anything yet. Some of my favorite things are purses, some women are into shoes, I am very much into purses.
I love watches, and all kinds of accessory items. If any client wants me to pick something out to add to the list, I can certainly do that. An Amazon.ca Gift Card sent to my email address is always appreciated. The client was also interested to hear what I was going to do with the shawl, why I wanted it. I am a huge fan of live theater, it is my one extravagance, and I go a couple of dozen times a year. A few times a year I will go to Toronto to see shows there as well as at my local theater. Those large theaters are all very drafty, and sitting some place for two to three hours with a draft on your neck can be very annoying, so I thought a small shawl I could carry in my purse would be the perfect thing to wrap around my neck and shoulders to keep the draft off my neck and ears. I often see women with cardigans pulled up around themselves to combat the drafts.
I've wished many times, most times I go, I had something with me for this situation. I tried to add things at all price points from $10 to $2000, so everyone could be accommodated. I'm not holding my breath for a $2000 gift though, but one can always hope! I know plenty of other phone girls and cam girls that have all kinds of gifts weekly from their clients, I don't really attract that type of caller, though I sure wish I did, maybe one day! Whether I'm sent something as small as a pack of lip balms, or something as extravagant as an appliance, I will always think of the person that got it for me and how kind it was of them to do so.
My most generous client, yes, YOU Peter, has given me so much and I am so grateful for him, I've gotten a whole wardrobe from his gift cards, so many lovely dresses, panties, many boxes of delicious chocolates. Gifts are very much appreciated. So if tips is something you love to give, have a look at my list and see if you'd like to send me a little something, or a not so little something!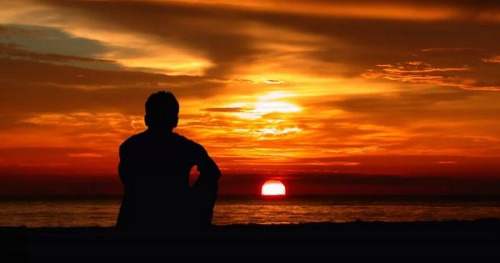 Many of the reasons men call for phone sex isn't just because they are horny, some call because they literally have no one else to talk to, they are lonely. Many are not married, or have no girlfriend. Many that do even are very separated and in sexless, loveless marriages with cold, neglectful women that hate sex and don't give them any, not any affection at all. Some are workaholics and have no life at all really except for business, yet seek female companionship of some sort that's safe and available to them at any hour they need us.
I've had clients sing to me many times, read poems they wrote, play the guitar, tell me secrets they've never told another living soul because they are worried or ashamed to do so. Some will confess things they've done with another man they know their wife would be horrified to hear about, or with a tranny or a shemale. Just secrets they want to share with someone and talk about openly, yet have no one to do so with in their own lives. We phone gals are very much like sexual psychiatrists in many ways, listening to the dark and sometimes odd thoughts our clients unburden themselves onto us.
In a way it's a privilege, yet it can take a toll if the secrets are too dark, the fantasies too upsetting. I can only imagine what it's like to have such thoughts at all and have no one to share them with, not even a spouse you've known for decades, it must be sad. Some that like to crossdress, or use anal toys on themselves, yet are afraid their wife would think they were gay if they did so, so it's all kept a dark and dirty secret and shared with us, their secret phone line confessors.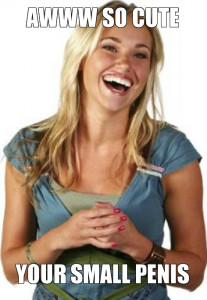 I made another man cry last night on the phone when he called up. It's getting to be kind of a regular thing. I do so enjoy making fun of the tiny dicked little fellows that call up, it's not at all difficult do, really. When I simply get to it and tell them what inadequate little worms they really are, and make them understand what true washouts they are in the bedroom, they soon think about it and the tears start to flow. Small penis humiliation phone sex is a specialty of mine, and I must say, I really do enjoy it.
So many of these guys with their three inch, or less, cocks call up and relate humiliating stories from their social lives that have happened to them on one occasion or the other. Women that laughed at them as soon as they took their clothes off. Classmates that spread rumors about what they really saw in the locker room. All these humiliating incidents take a toll on a man's character and after a while it seems the norm, they come to feel comfortable with humiliation and then start to seek it out and can't get off without it.
What was once the peak of embarrassment is now arousing and desirable. The laughter of the woman that sees his naked penis makes him cum harder for the two drops he's able to dribble out and ejaculate prematurely. It's a circle, and one he's quite comfortable in. He really can't even cum unless someone is in someway making fun of him. The girl that took the pic of him with her cell phone and sent it to all of her girlfriends. It left it's mark in his mind, women he'd never even met were judging him and making fun of him because of his shortcomings. Just a way of life for the tiny dicked worms out there wandering at large.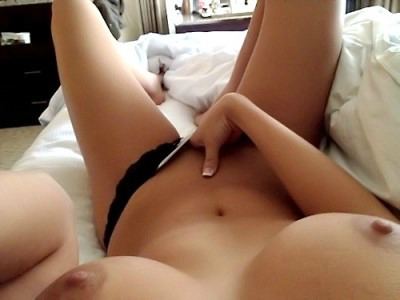 Some women that do phone sex as their job really are nymphos, but you likely thought that was the case already, right? It's true. We are addicted to cumming and those of us that have partners, well, in many cases they simply cannot keep up with our demands for sex, so masturbation has to do, and it's always nicer to share your orgasm with someone and talk on the phone than have to go it alone. I hate masturbating alone.
I usually need to cum at least five times a day, or else I start to squirm in my seat. My husband is sadly now over forty, and you know that saying on the little blue pill commercials, 40% of men over forth suffer from erectile difficulties, well that's the group he's in and boy, for him to get it up, takes pills, and a lot of patience. I'm frankly sick of it and have had a young lover on the side now for several months, but I can't always see him when I want. He's in college and has a busy schedule and I can't always get away, so I figured phone sex would tide me over until we got to play.
I've pretty much given up on my husband coming around much, and am considering mentioning the possibility of a cuckold relationship, that way I wouldn't have to keep it hidden and it might work out for the best. I will have to see if things come to that point, but right now my college age lover has been doing a pretty good job of satisfying my pussy, just not nearly as often as I'd like. So the callers that call up here keep me pretty busy with my hand down my panties and wet a lot of the time. No problems getting lubricated here, I'm practically always damp down there, it's even been a problem a few times at inopportune moments! So why not give me a call and let's get off together, tonight.