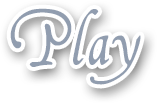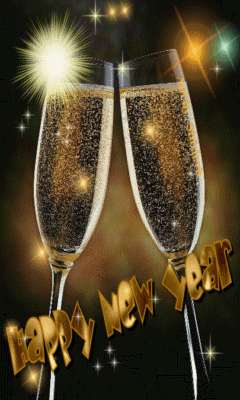 I went to a party on New Year's Eve. I'm not usually a party person, but would have been alone otherwise, so decided to go when a neighbor across the street invited me to theirs. I didn't know them that well, but they said there would be a lot of people there and I might meet some interesting people that were going to be guests. Why not, I wore a new dress I'd been given for Christmas and there were cars lined up and down the street as dozens of guests filtered in. I knew I could not have to worry about driving home sober, since I was only a walk down the street and could enjoy myself without worry.
Within a half an hour I spotted a handsome man and introduced myself to him. They had hired a piano player and he was doing a wonderful job and ones were singing along. I sing myself so I was singing along to the holiday songs and this piano player was quite a good looking guy and talented as well. I simply could not drag myself away from this baby grand piano and man playing it. I could only wonder how well he used his fingers for other things. I hadn't planned on staying that long, but of course he'd been hired until the party was over, so I decided to stick around. On one of his short breaks we enjoyed some champagne together and chatted a bit.
He seemed to like me as much as well and I mentioned I lived just down the street and maybe after the party was over he could walk down and have a nightcap with me, he seemed to like the idea, so when the party wrapped up we walked down to my house and I got ups some spiked eggnog and we sat by the fire and chatted a while, then he leaned over and kissed me. He reminded me a lot of someone I'd really liked a lot many years before and it was very easy to get close with this hot piano player very quickly.
I let him run his hand up my thigh and didn't stop him as he teased my cunt lips through my panties that were already getting damp. I parted my legs to give him better access to my clit. He soon found it and was rubbing it as we kissed deeply and I led him by the hand into the bedroom and laid him down on the bed and we soon were naked and I straddled him and rode his cock and was feeling it throb in my pussy as my tits bounced in his face. I squeezed my pussy muscles around his cock, milking him. I ran my hands all over his chest and stomach and I could feel him about to burst within me and I came all over his hard cock and was soon rewarded with a shot of his hot cum in my pussy. We lay down and caught our breath before he got dressed and walked back down to his car to drive home. I'm very glad I accepted the neighbors invitation, it was a happy new year after all.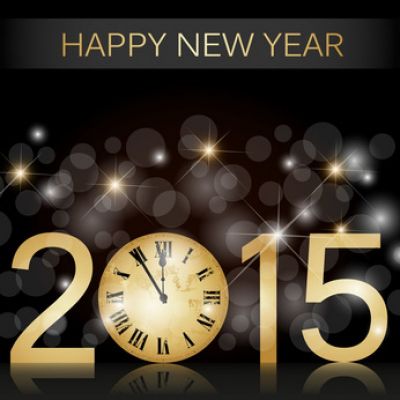 Are you going to be alone this New Year's Eve? It's not very much fun to be alone when so many of our friends and family have someone to ring in the New Year with. If you're feeling a little lonely, I will be here for you to talk to. Some guys get lonely on a night like this and reflective about the past year and of course they get horny too. Are those balls aching with the stress of the holidays and not having had enough time to cum?
I'd be happy to drain your balls and set you on a good path for the New Year! Many don't take the time to masturbate over the holidays with so many chores to do and errands to run. It's not doing anyone any good running around stressed without having taken the time to cum. I well recall one client that called one year before midnight and he wanted to cum at the stroke of twelve, and he did indeed do it when I gave him a countdown and told him to cum on command.
Maybe you're lonely and seeking a relationship for the New Year, even if you have one, many times your wives and girlfriends simply do not have the sex drive that you do and you feel the need for more. More orgasms, more variety. Lots of guys do turn to escorts or phone sex girls to fill that need. So if the clock is nearing midnight and you feel a little alone, I will be here to drain you if you so chose. Let me describe a sensuous blow job and a red hot fuck as you stroke your cock and cum for me.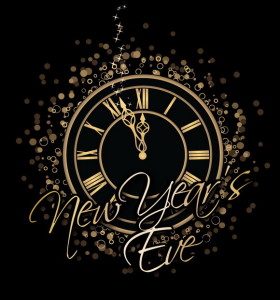 Ones might not think of New Year's Eve as a time when they'd be calling their friendly phone sex operator for some "relief", but I can assure you, it dies happen. Some people don't really want to go out and take their chances on drunks on the road, or may not have legions of friends to fall back on and go out with or even stay in with.
I can recall with some amusement a few years ago I was taking calls on a New Year's Eve and was on the phone with this guy for the better part of an hour during which midnight fell. He was determined he was going to cum at the stroke of midnight and it was quite comical to be counting him down to cum as the clock struck twelve. Countdowns are not unheard of, some guys are very much into that, but this was truly my first strike of twelve on midnight one. He did indeed cum as I counted down. Now that's a lot more memorable thing than watching the ball drop in Times Square on t.v.
I can certainly help you ring in the new year and give you your first orgasm of the new year if you happen to call after midnight. Holidays can be busier than usual for calls since some guys are even lonelier than usual and need a friendly, and sexy, ear to talk to and help them cum. Alcohol can also certainly make you feel hornier than usual and you may not have a willing woman at hand. A willing woman is only a phone call away with me, dear boys!