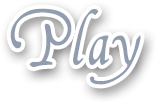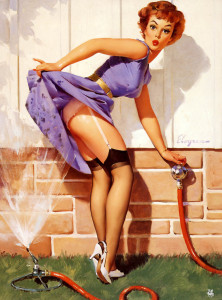 For March Break, aka Spring Break to you Americans, my boyfriend and I rented a condo in Florida. Some people we know have a condo there and rent it out most of the year when they aren't using it themselves. Now many of my faithful readers know I sometimes like to masturbate in the shower with the shower massager, I've done this most of my life.
When we got to the condo, there was a lovely garden out side and a very private backyard. There was some nice lawn furniture and I noticed there was a garden hose. In one of my audios I mention an experience in my teens where I masturbated with a garden hose the same way I do with the shower massager. I got a silly grin on my face and told my boyfriend about this and he asked if we might be able to recreate the episode. I was certainly game, why not. I did as during my first time with the garden hose in my teens, wait until it was dark out. I sat on the lawn chair and as a slight twist, my boyfriend aimed the hose at my clit, which I had fully exposed by holding my pussy lips open.
It was dark and no one could see that I knew of, and I slipped my bikini bottoms off and laid back in the lawn chair, it was a nice, balmy night, the stars were out and I just spread for my boyfriend and he aimed the hose right at it and I was squirming in minutes, I do hope the neighbors couldn't hear me. The type of orgasm that's water induced can be quite a fast and furious one and I didn't want to be heard in the middle of the night having an orgasm on the lawn. My boyfriend was quite hard as he was doing this and after I came.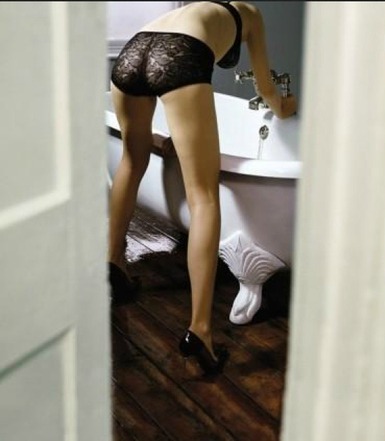 Recently I had a couple of house guests over for the weekend. An old friend of mine and her teenage son. I hadn't seen the young man in a few years and he was all grown up now, just graduated from high school a few weeks ago. I had my friend set up in the guest room, and he was on a pull out sofa bed in the living room. It was late and they were both asleep, or so I thought, and I wanted to have a nice relaxing bubble bath before I went to bed. My en suite bathroom isn't close to the living room, so I didn't think a thing of it when I was in the tub relaxing to do as I normally do in the tub and masturbate.
I love to lay back, eyes closed, before I let the tub fill with water, aim the faucet right on my clit. It's usually a fairly fast orgasm , then I let the tub fill and enjoy the rest of my bath. I guess I was moaning a bit since I heard something and saw out of the corner of my eye the teenage boy standing in the bathroom door way that was open a bit. I whispered to come in and close the door. He looked so shocked! I told him to sit down on the toilet and we could visit while I had my bath. I continued to let the water pour over my clit and had an orgasm as he sat and watched me. I could see the tent in his boxer shorts and told him to touch himself.
He took out his young cock and started pumping it in his hand as he watched me get off with the warm water bubbling over my clit. I did cum pretty fast, and he wasn't long after me and then we chatted as I bathed. It was a bit naughty and we didn't do anything more, but it was fun to watch and be watched. I'm sure his mom wouldn't have been too impressed, but what she didn't know wouldn't hurt her.