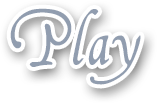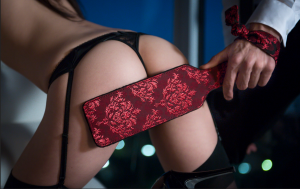 Years ago before I even got into adult entertainment, I still had a few fetishes, nothing wild or extreme, but ones I liked to indulge on occasion. One of them was spanking. I saw an ad online by a man that was looking for women to spank, there would be no sex involved, just spanking. I was a bit nervous, I didn't know this man or anything about him, but none of the boyfriends I'd had were into spanking, so I thought I would contact this man and see what exactly he was looking for. He was a professional, with a girlfriend, she was not wanting to be spanked, but he really liked to spank women and was looking for a spanking only arrangement, maybe once every four to six weeks or so, I was curious and wanted more information before consenting to be spanked by this strange man.
He was around a forty five minute drive from me and he agreed to come to my place if I'd feel more comfortable, and I did. I invited him in and we had some wine and chatted for a while and he said again he was not looking to fuck, he already had a girlfriend, he just wanted someone he could spank and was I looking for the same type of arrangement and I was, I said I thought this might work. We went to my bedroom and he sat, fully dressed, on the edge of the bed and I nervously lifted up my skirt, pulled down my panties and bent over his knee and waited to be spanked.
He asked how many to start and since I wasn't 100% sure how hard he was going to wallop me, I said let's start with five and see when we get there. I felt a hard smack on my bare buttocks and mentally counted out five. He asked if I was ok, and I said yes, five more please. We did a couple of dozen spankings and my bottom was bright pink and quite sore. I could feel his erection underneath me but he in no way made any move to touch me sexually. When I'd had enough I said that was fine, and I got up, pulled up my panties and lowered my skirt and thanked him, and he left and asked as he was leaving if I'd like him to come by again, and I said yes, I will be in touch. We met several times over the next year and things slowly ended, but it was a very interesting arrangement and although there was no sex between us, I usually masturbated as soon as he left and usually to several orgasms, and they were much more intense than if I'd just masturbated without the spanking beforehand. I do enjoy a good spanking to this day.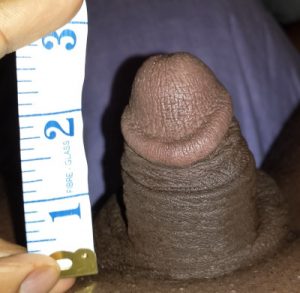 Are you a nigger with a little dick? Rare I realize, but once in a while I get a black guy calling for not only some racial humiliation phone sex, but small penis humiliation as well. Now most people think of the average black guy as having a not so average size cock. Some say it's a myth that black guys have bigger cocks, but if you look on global penis size measurement maps, countries with black men do have larger than average size cocks. Koreans the smallest.
So when you get a black guy calling and saying he has a three or four inch cock, it's kind of funny. They go on about the shame, the humiliation, the let down women who think they have finally scored themselves a big, black cock, only have them undress and see this tiny little dick that is half or less the expected size. So these poor devils are calling for double humiliation in many cases, their race and the size of their cock.
They just aren't the average ones you'd expect to be calling about small penis humiliation, so they can be humorous calls and they are pretty good sports about it. Most humiliation phone sex calls can be funny, you are after all calling them names and making fun of them and they are paying you to do so, so that's amusing in and of itself. So if you are a black guy with an unexpectedly tiny little cock and you want to be made fun of and made to feel inadequate, by all means, call and I will do my best to make you feel like a total worm.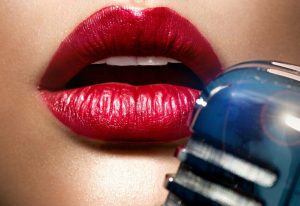 Have you been looking for a customized masturbation experience? Do you enjoy the sound of a sexy woman's voice cooing in your ear but you're just a bit shy to call in for phone sex, or perhaps you don't have the privacy to do so? I also offer erotic audios as part of my business. I have several regular clients and some that just want a one off project, that send me erotic stories they have written that I then narrate for them. They then have that audio forever to masturbate to and enjoy. They can experience my voice talking to them, but if they are shy or don't have the privacy, it doesn't matter.
When looking for someone to make you a custom audio recording, you obviously need to like their voice, and to send them a story which really turns you on. While I've had some clients that had paid writers to spin their fantasies into a written story, most clients have written their own, and some have been surprisingly well written and most are very original and unique. Your fantasies are unique to you and to have someone bring that to life ad narrate it for you is something a lot of men just go wild for. They can listen to it over and over again, laying in bed, while driving, while walking around, you have no idea all the places guys have told me they listen to the audios I have made, it's often comical and surreal when they tell me all the places.
I've made literally hundreds of erotic audios over the last few years. I post most of them on another of my sites for free for everyone to enjoy, but some clients prefer theirs be kept private and are only for their enjoyment, so they are not posted. It is a joy to bring these fantasies to life, knowing they will play them over and over again as they masturbate and bring themselves to orgasm as they listen to their very personal fantasy, ones they have usually never even told anyone in their lives about, and now they have a sexy female voice bringing it to life. Many men mention they enjoy listening to my erotic audios via headphones, since it then sounds like I'm right inside their head. However you choose to enjoy them, if you are looking to have your fantasy verbalized, by all means, write it down and submit it to me to make you an audio of it. I can add sound effects, and even sing, as some clients have asked me to do when they have rewritten song lyrics to be on the rather naughty and often comical side.


I had an interesting call the other day unlike any other I ever had. I've done tons of humiliation calls, small penis humiliation is one of my most popular calls. Racial humiliation is also very popular, but this was a different kind of humiliation altogether. I'm not sure there's much of a market even for it, since in all my eight years as an operator and nearly 150,000 calls, I'd never heard of it until this call. This person that called up was a tranny, and they wanted to be humiliated for it. Not a problem for me, since I am not the most politically correct person around and am quite horrified at all this tranny nonsense in the news of late.
I think it's mental illness plain and simple. Perhaps many are more understanding and accepting, not me. I have nothing against gay people, that's a sexual preference and I think they are born that way, but for ones to want to have operations to "change their sex" is to me absurd and ridiculous. Take all the hormones you want, have breast implants and wear makeup and dresses, you're still a guy if you were born with a dick. XX or XY, no operation is going to alter that. Take a blood test and see what your genetic makeup is. I have talked to several trannies on the phone over the years and without a doubt, they are very messed up individuals in my opinion and experience speaking with them. This societal acceptance of them should not be encouraged in my opinion. This Caitlyn Jenner transformation is to me a disgrace and a travesty.
So if you're a tranny and seek humiliation about what a fuck up you truly are, I will be only too happy to humiliate you and tell you what a freak I think you are. You want humiliation and honesty, I will give it to you. I think you're disturbed and should seek mental help, though I think most that feel this are beyond help. Many want to appear politically correct and accept all this nonsense, but I'm afraid deep down, most of society would agree with me and the transgender travesty. I do not advocate violence towards these people or criminalizing it, but I'd have nothing to do with anyone of this ilk. I'm sure most that feel this way are not seeking humiliation because they don't feel they are anything but normal, but surely some must feel deep shame, and many of their family members would also be ashamed to call that one of their own. You can paint an apple orange, it's never actually going to be an orange. A cat can think it's a dog, it's always going to be a cat. I feel badly anyone has to feel so mixed up in their own body, it must be horrific, but sometimes we must accept who and what we are.
This is my personal opinion and I am entitled to it, I do not expect anyone to agree with me, and I realize my view may not be shared with ones reading this. They are entitled to their opinion as well as I am to have mine.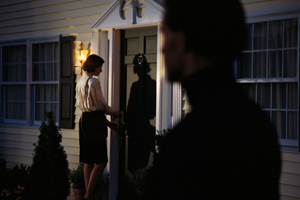 There is a man that lives down the street I've seen watching me. When I unload the groceries, or walk to the mailbox at the end of the driveway, or do gardening. I've seen him peer from behind his curtains at me and I thought it was a bit odd, but he never bothered me or anything. Last week though I came in late and I had my arms full of bags from shopping and I was distracted and I forgot to lock the door behind me when I came in the house. I went about my evening and went upstairs and had a bubble bath before getting into bed to read for a while.
I turned off the light and started to fall asleep, but soon heard footsteps coming up my stairs and I was afraid. My bedroom door opened and I sat up in bed and reached for my phone when I heard a mans voice say, "Don't." The voice was familiar, but I couldn't place it. He came over to the bed and pushed me back and climbed on top of me. The moonlight coming through the window didn't give me enough light to see who it was.
He wasn't rough, he said he had to have me. He kissed me and touched my bare breast under the covers and I soon felt my legs being pushed open, yet for some reason I didn't resist him. I was afraid and yet inexplicably becoming aroused by who, I had no idea. He unzipped his pants and was soon inside me with his cock and fucking me. I was afraid, yet he was not hurting me and was in fact giving me pleasure as he fucked me. I new this wasn't right, this intruder was in essence taking me against my will, yet I didn't want him to stop. He fucked me and I could feel an orgasm welling up inside of me and I was determined for him not to know I was going to cum, but I did, and even though I bit my lip to make no noise, he could feel the contractions of my orgasming cunt around his dick and he laughed and asked me if I'd enjoyed it. I didn't answer him. He continued to fuck me until he blew his load inside of me and he then got up off me and off the bed and when he stood near the window I could see his face finally, but I had a feeling that's who it was. He walked out and I heard the door close as he left. I laid back down and went over the unexpected events in my mind before falling off to sleep.